The Italian national team won the European Football Championship, beating England on penalties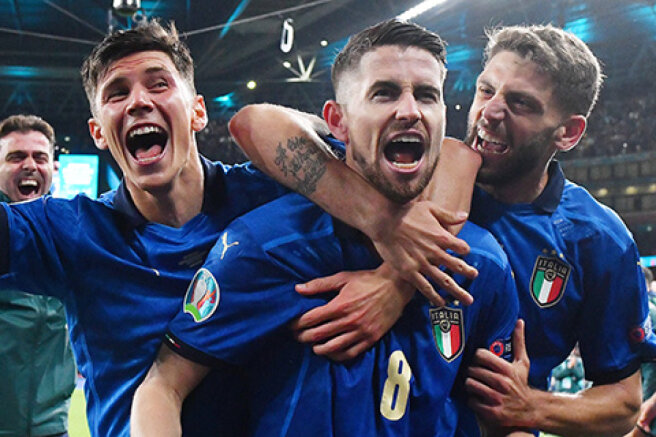 The material is being updated
On July 11, the final match of the European Football Championship took place at London's Wembley Stadium, in which the national teams of Italy and England met. The victory was won by the Italian team, winning against the British on penalties with a score of 3: 2. The main time ended with a score of 1:1, but the Italians were stronger in the penalty shootout.
The attention of the public was focused on this match. And not only because it was the final of the European championship. For the English national team, it became a historic one — it had never reached the final part of the tournament before. However, the way the British got there caused no less resonance. Recall that in the semifinals, English football players fought with the Danes. In regular time, the match ended with the score 1: 1, but in extra time, the England team earned a penalty. After the fall of midfielder Raheem Sterling in the opponent's penalty area, the Dutch referee Danny Mckely awarded an 11-meter penalty. And even after the episode was checked by video players on repeat, Mckely did not change his decision.
After the match, many people criticized him and recognized the appointment of a penalty as erroneous, and Sterling was called a malingerer and a "diver", since in fact the Dane Joakin Mele did not commit a foul against him. Nevertheless, the scandalous episode did not overshadow the joy of the English fans, including many celebrities who loudly celebrated the historic victory.
Despite the fact that the Italian national team has reached the final of the European Football Championship three times and even won it once, bookmakers called the British favorite.
This European Championship was held for the first time on the territory of 11 European countries. It was supposed to take place last year (hence the name Euro 2020), but it was postponed due to the coronavirus pandemic.