Cannes-2021: Charlotte Gainsbourg, Jane Birkin, Helen Mirren at the evening premieres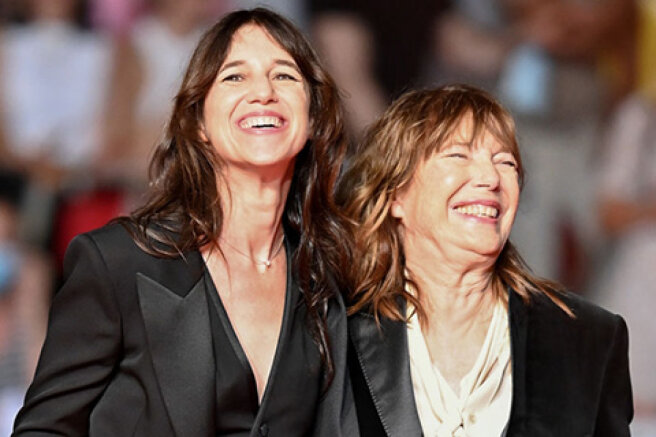 The first competition day of the 74th Cannes Film Festival turned out to be eventful. Just two hours ago, we were looking at pictures of star guests from the premiere of Francois Ozon's film "Everything went Well", and now we have new photos at our disposal — this time from the premieres of the documentaries "Jane through the eyes of Charlotte" (Jane par Charlotte) and The Velvet Underground.
"Jane through the eyes of Charlotte" is the directorial debut of Charlotte Gainsbourg. As you might have guessed, the actress shot the picture about her famous mother — actress, singer, style icon and Serge Gainsbourg's muse Jane Birkin.
According to Gainsbourg, she wanted to capture Birkin from a different angle — to show it from a completely new side.
The mother and daughter presented the picture together in Cannes today — they were inseparable on the red carpet and posed for photographers covering the festival for quite a long time.
The Velvet Underground is a new work by British director Todd Haynes. Previously, he had already shot several successful biopics about musicians, and he brought a tape to France about an American band that stood at the origins of alternative and experimental rock music.
The band members have plenty of interesting stories: the amphetamine 60s, the transition from avant-garde and noise rock to more melodic tracks in the 70s, successful solo careers in the 80s. In short, this documentary will definitely not seem boring!
Todd Haynes appeared on the track in the company of the producers and the editor of the tape.
In addition, Helen Mirren and her husband and other celebrities were seen at the event.