Insider: Princes William and Harry are ready to start from scratch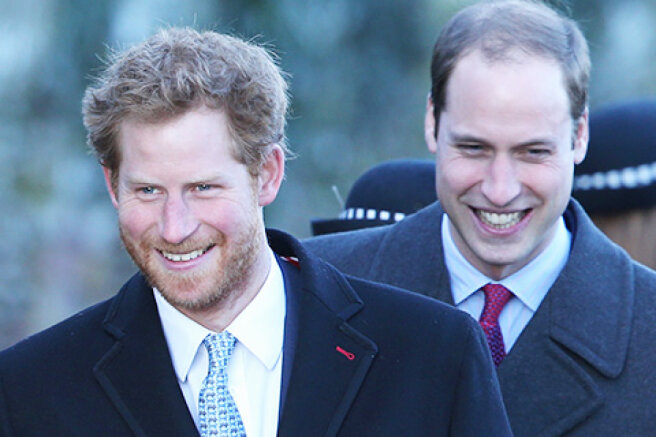 It seems that the solemn opening ceremony of the monument to Princess Diana, for which Prince Harry flew home from the United States, where he now lives with his wife Meghan Markle and two children, had a positive impact on his relationship with his older brother Prince William. The insider said that after 36-year-old Harry and 39-year-old William were reunited at the ceremony, there was a shift in their relationship.
William and Harry spent the morning before the opening of the monument looking through memorable gifts, souvenirs and notes from their mother. They absolutely turned the page and began the path to reconciliation. Everyone was happy to see how close they were on this day,
- the source said.
That Harry and William are actually ready to forget about past insults, said a friend of their late mother, Stuart Pearce. He analyzed the behavior of the dukes at the solemn ceremony and concluded that they are very close and friendly, and the rumors about their enmity are greatly exaggerated.
Rumors of their discord were based only on the fears and ideas of people who thought that they were communicating with someone close to the royal court. While in fact, those people just made it all up," he noted.
Insiders also note that a noticeable thaw in relation to the two families came after the birth of Prince Harry and his wife Meghan Markle's daughter Lilibet Diana. Prince William and his wife Kate Middleton congratulated the couple publicly, and the Duchess of Cambridge also expressed her desire to see the baby as soon as possible. According to rumors, he and Megan now began to communicate more often in order to improve relations and reconcile their husbands.
Recall that rumors of a rift between the two brothers appeared after the wedding of Prince Harry and Meghan Markle. William, who was suspicious of his brother's chosen one, advised him to wait and not rush things, but he did not listen to him. After the "Megzit" and the move of the Dukes of Sussex to Canada, and then to the United States, the brothers became even more distant from each other. And when Meghan and Harry gave a public interview to Oprah Winfrey in March of this year, in which they cast a shadow on the royal family, William was completely enraged. But now he seems ready to forget even that.