Anna Netrebko is vacationing in Sardinia with her family and friends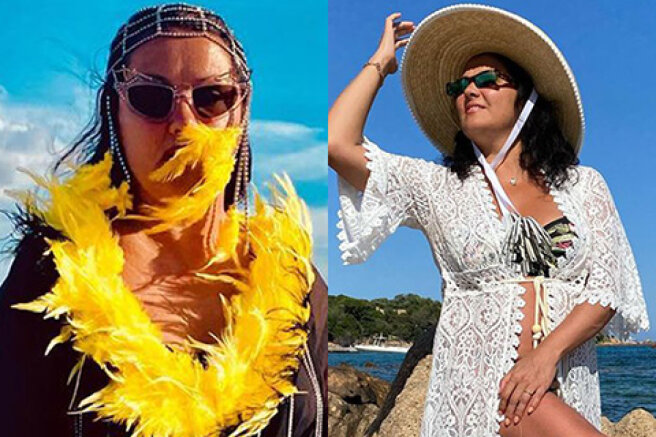 For several days now, 49-year-old Anna Netrebko has been enjoying a summer vacation. Now the opera diva is spending her holidays in Sardinia with her 44-year-old husband Yusif Eyvazov, 12-year-old son Thiago and friends. As always, the star tells in detail about the rest in social networks and shares vacation shots.
The star family decided to diversify their beach holidays and yacht trips with the help of a seabob water scooter, on which not only the singer's son, but also herself, rode with pleasure.
The rest of the company is very rich — on the yacht they visited many picturesque islands near Sardinia, from the view of which Netrebko was delighted.
Fancy stones, fish and azure water of amazing purity!
- she shares with her fans.
However, despite the picturesque views, the diva's fans are more impressed by her own pictures. Anna willingly shares photos in swimsuits, of which she took a lot on the trip, and receives a generous portion of compliments in return.
The swallow is our favorite! You have a fire figure! Well, you have legs, Anna, of unreal beauty!
- they write to her.
Many fans of the singer wrote that she is in excellent physical shape, noting her toned figure. The star herself has repeatedly said that she does not sit on diets, but she does not neglect sports.
Netrebko combines her vacation with work — today she will perform at the royal palace in Caserta, and in four days she will perform in Athens.