Cardi B is expecting her second child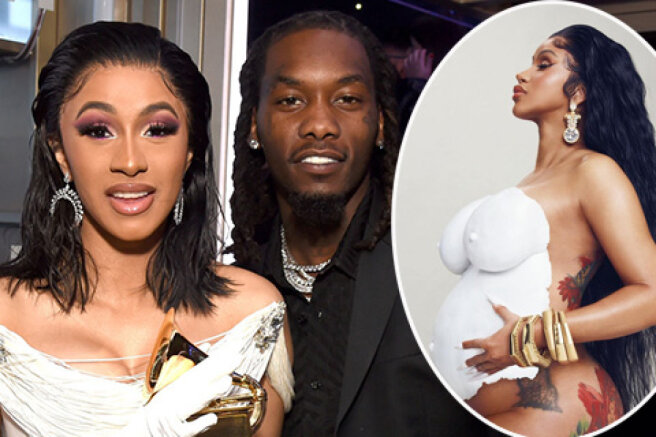 28-year-old singer Cardi B is pregnant again. The star is expecting her second child from her 29-year-old rapper husband Offset. They declassified the news about the pregnancy yesterday at the BET Awards. The singer appeared on stage with her husband and showed a noticeably rounded stomach.
After the performance, the singer shared a picture on Instagram, in which she poses nude.
Number two,
- she signed the photo and noted it in her husband's comments.
The couple's first child, daughter Kalcher, was born three years ago. The rapper also has three children from a previous relationship.
A few months ago, Cardi B and Offset almost broke up — the star filed for divorce and demanded custody of her daughter. But less than a month later, they reconciled, and for his wife's birthday, the rapper gave her a luxury Rolls-Royce car. However, expensive gifts in their family are a common thing. Cardi B's daughter bought precious jewelry worth 80 thousand dollars as a gift when she turned 10 months old.
Cardi B and Offset got married in 2017. They had only been dating for a few months before their wedding.