Rihanna and A$AP Rocky were filmed on a date in New York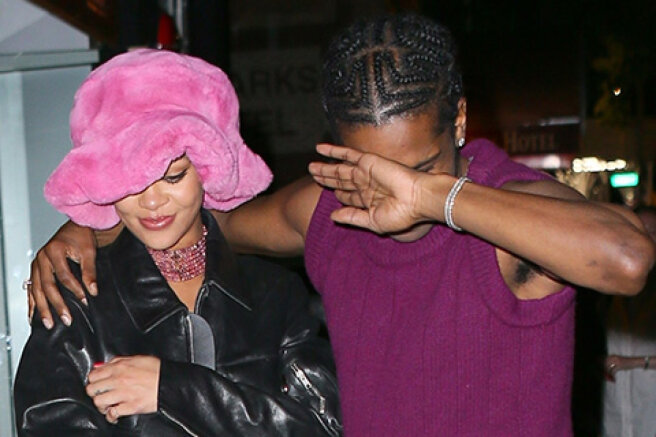 Yesterday, 33-year-old Rihanna and her 32-year-old boyfriend Rakim Myers, known under the pseudonym A$AP Rocky, went on a date in one of the restaurants in New York. It did not work out for the couple to be private — the paparazzi prevented the lovers from retiring, who began to follow them on their heels as soon as Rihanna and her boyfriend got out of the car.
For her release, the Barbadian singer chose a very bright image: she was dressed in a pink dress with a slit on the leg, a fur hat in the color of the outfit and sandals with heels. The rapper kindly provided her with his leather jacket so that she would not freeze.
The couple did not immediately declassify their romance. The lovers hid the relationship for quite a long time, until the singer confirmed them publicly in an interview with GQ last month. He called Rihanna the love of his life.
Despite their publicity, the couple does not want to flaunt their personal life. Insiders say that Rihanna and Rakim do not want to attract the attention of outsiders.
The fact that Rihanna introduced her lover to her family and even invited him to celebrate Christmas together with her loved ones also speaks about the seriousness of the lovers ' relationship. The rapper himself already seems to be seriously thinking about the future and is talking about fatherhood with might and main. According to Rakim, he will cope with this role perfectly.
I think I'm going to be an incredible, wonderful father. I'm going to have a beautiful child," he said.