The Queen's ninth great-grandson: Princess Eugenie gave birth to a son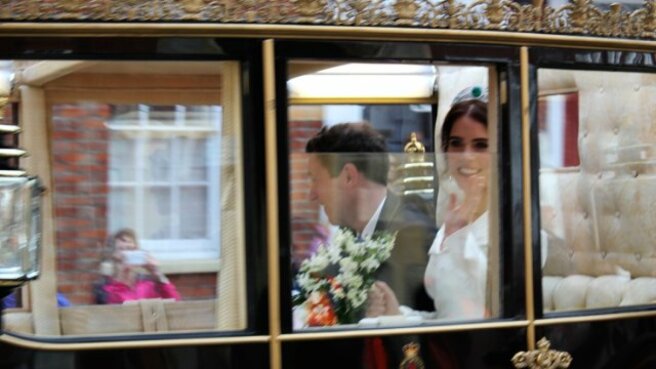 The granddaughter of Queen Elizabeth II, British Princess Eugenie, gave birth to a son.
The baby weighing 3.6 kg was born in the American city of Portland, Oregon.
At the time of the birth, the child's father, husband Jack Brooksbank, was next to Eugenie. The boy's name has not yet been disclosed.
- This is the first child of Princess Eugenie and Jack Brooksbank and the ninth great-grandson of the Queen and Duke of Edinburgh.
The princess is now the eighth in the line of succession to the British throne after her older sister Beatrice.
The relationship between Eugenie and Jack Brooksbank began in 2011, and the couple married in 2018.