Emily Ratajkowski is being criticized online again. This time — for drinking alcohol while breastfeeding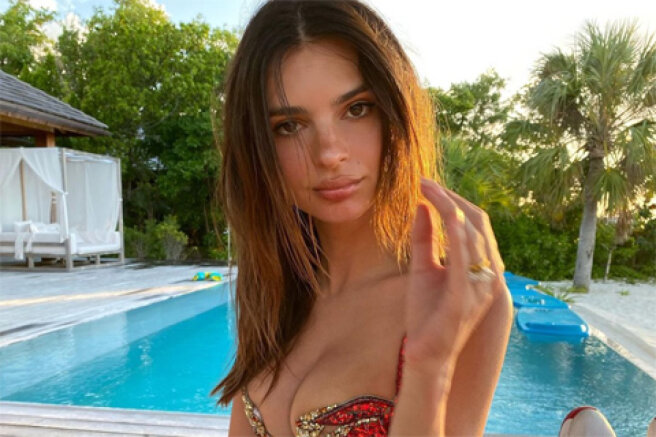 Recently, 30-year-old Emily Ratajkowski can not find a common language with the users of the network. Whatever new photo in her Instagram, it is an occasion for another wave of criticism from followers.
Now the model is vacationing with her family, husband Sebastian Beer-McClard and three-month-old son Sylvester Apollo, in warmer climes — Emily went to the resort to celebrate the anniversary. Vacation pictures in the Instagram of the star appear daily, but they are only met by their subscribers Ratajkowski extremely negatively. The last straw for them were photos of Emily, in which she is depicted with a glass of a drink similar to champagne, and while breastfeeding her son.
The star was accused of drinking alcohol, despite the fact that she breast-feeds the baby. At the same time, it should be noted, the model did not say that she had an alcoholic drink in her glass, because champagne may well be non-alcoholic.
The child has not learned to hold properly, then drinks... Isn't she breastfeeding her son? Why is she drinking? No matter how many pictures you post, no one will forget what a "parent" you are",
- write to her in the comments.
The last time Ratajkowski was attacked was for the way she held her son in the photo. The star still remembers this in the comments and gives her advice on how to properly handle the child.
Emily, however, stubbornly holds the defense and is not led to provocations, showing enviable patience in this Online battle.