Sharon Stone, Katie Holmes with daughter Suri, Hilaria and Alec Baldwin and others at the Tribeca Film Festival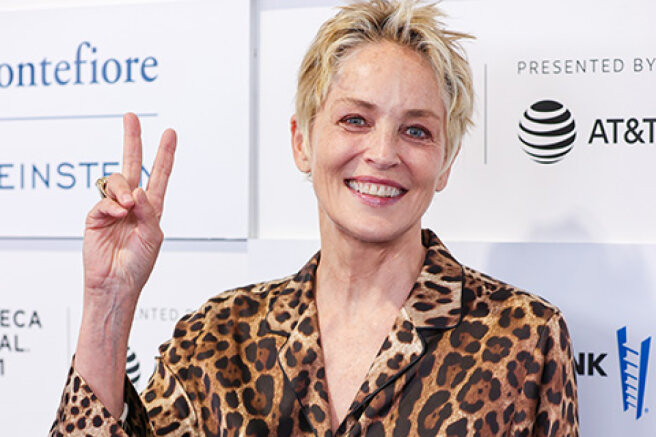 The Tribeca Film Festival opened in New York yesterday. Already on the first day of his work, he gathered a lot of star guests, including Sharon Stone, the star of the series "Game of Thrones" Kit Harington, Robert De Niro, Alec and Hilaria Baldwin, and many others. Katie Holmes and her 15-year-old daughter Suri Cruz also looked in.
The festival was opened by the film "At the height of dreams", the premiere of which could not miss 63-year-old Sharon Stone. On the red carpet, the actress appeared in a leopard silk suit in a pajama style, consisting of an elongated jacket and cropped trousers with fringes. Despite the fact that the actress did not star in the film, she came to support the project of director John M. Chu, known for working on the film "Crazy Rich Asians", and was happy to pose for photographers.
"At the Height of a Dream" is a film musical about a liquor store owner who lives in New York City and dreams of saving up money to return home to the Dominican Republic.
The festival will also include the premiere of the short film Almost a Year, one of the roles in which was played by the former lover of Katie Holmes Emilio Vitolo. The actress herself produced the project. The couple has already split up, but with the former boyfriend Katie remained on good terms and, presenting the film in his Instagram, called Vitolo talented and wonderful.
The festival will last until June 20, so it is quite possible that during these days the list of its star guests will be significantly replenished, especially given the fact that during the year of the pandemic, many celebrities have managed to miss going out.