Kim Kardashian pathetically congratulated ex-husband Kanye West on his birthday: "I will love you all my life"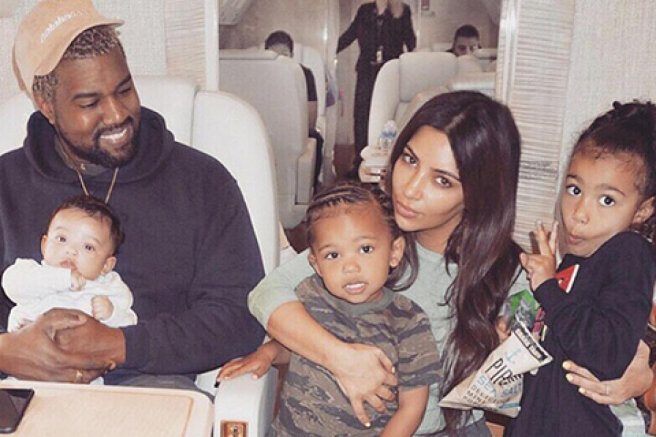 Yesterday, the famous rapper Kanye West celebrated his birthday — he turned 44 years old. His ex — wife, 40-year-old Kim Kardashian, also decided to publicly congratulate him on the holiday. Now the couple is in the process of divorce, but they have maintained a good relationship, as evidenced by the post of the TV star in the social network.
Kim posted a family photo with Kanye and their children and confessed her love for him.
Happy Birthday! I'll love you all my life,
— she wrote.
In the story, she shared several more archival photos, in particular a child's photo of the birthday boy, their joint frame and his photo with their children.
Kanye was also congratulated by Kim's sister Khloe Kardashian, who also shared a family photo and called West her brother for life.
However, this gesture was not appreciated by everyone and criticized Khloe for publicly congratulating Kanye.
Kim, your divorce was so difficult for you, so this photo is inappropriate. There are plenty of others,
- the user of the social network addressed Kim.
However, Chloe advised her to mind her own business and not to talk about what she had no idea about.
Kim Kardashian and Kanye West have been married for seven years. The couple had four children, whom they will raise together. Speaking about the reasons for the separation, Kim noted that Kanye needs another wife — one who will support him in everything and follow him everywhere (the couple recently lived in different states). At the same time, she called herself a loser.