Police have issued an arrest warrant for Marilyn Manson. He faces a fine and a real prison term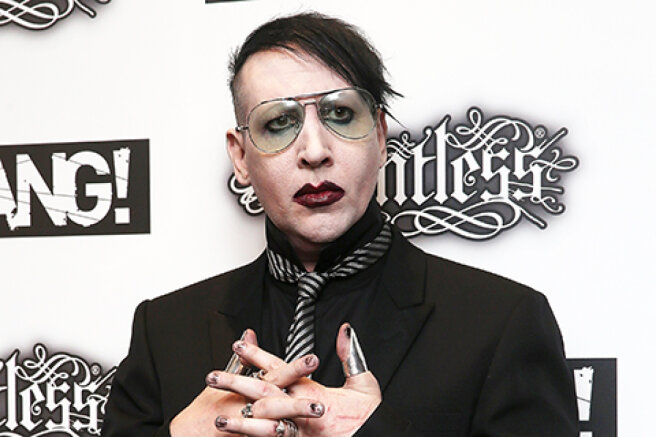 52-year-old Marilyn Manson got into another scandal. This time it is not connected with the charges of ill-treatment and systematic violence, which the musician has already been charged with about 15 women. New Hampshire State police are looking for Manson on charges of assaulting a videographer that occurred back in 2019 in Guildford.
State police officials said that since then, Marilyn has made no effort to return to New Hampshire and respond to the charges. Now police have officially issued a warrant for Manson's arrest, which means that he could later face either a fine of two million dollars or a prison sentence of up to one year. Neither the rock musician himself, nor his representatives have yet commented on the incident.
Recall that Marilyn Manson is under the close attention of law enforcement agencies since the beginning of the year. In February, his ex-lover Evan Rachel Wood revealed that the rocker had been abusing and abusing her for several years. After this confession, Manson was bombarded with a huge number of accusations of violence and ill-treatment (it included various forms of coercion or intimidation) and from other girls. 
So, one of his alleged victims of the musician model Ashley Morgan recently admitted that she had miraculously survived after a relationship with him, and said that she would do everything possible so that no more women would suffer at the hands of this "monster".
After numerous complaints about Manson, the police became seriously interested in this case. According to the latest information, law enforcement officials planned to meet with the alleged victims of the musician and, after questioning, decide on the need for further investigation. At the same time, Marilyn denies all the charges against her, stating that all his actions were always coordinated with his partners.
The first news was shared by the blogger Gruli.