Kate Middleton and Prince William arrive in Orkney for the first time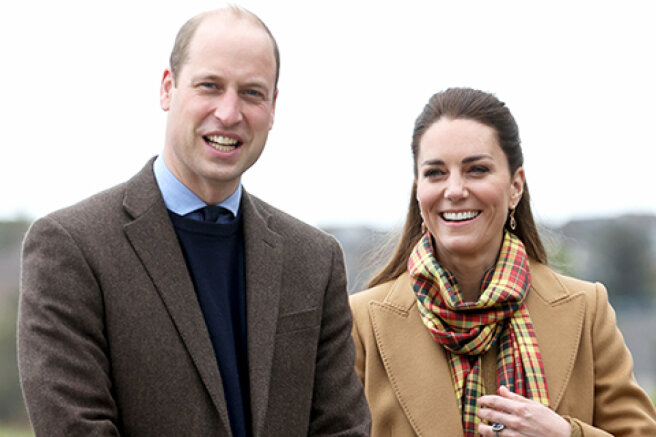 The tour of 39-year-old Kate Middleton and 38-year-old Prince William in Scotland continues. Today they arrived for the first time on an official visit to the Orkney Islands, which are located 500 kilometers from the country's capital, Edinburgh.
The couple's first stop on the archipelago was the new Balfour Hospital, located in Kirkwall. Kate and William took part in the opening ceremony of the hospital, and also met and talked with the medical staff. The opening of the new hospital will bring many health services from the Scottish mainland back to Orkney, allowing local residents to now receive most of the medical care close to home.
At the opening of the medical facility, Kate Middleton appeared in a long caramel-colored Massimo Dutti coat, a jumper and wide trousers to match. The Duchess complemented the image with a ScotWeb scarf with the signature checkered ornament of the county of Strathairn, in which she had previously been published. By the way, in Scotland, many affectionately call Kate not the Duchess of Cambridge, but the Duchess of Strathearn.
After the opening of the hospital, Kate and William went to another meeting as part of the tour, which is taking place right now. The couple first visited the European Marine Energy Center, and then took a boat from the port to their next destination. Before this visit, Middleton changed into more comfortable, warm and windproof clothes: a parka, jeans and rough shoes.
Recall that in Scotland, Kate and William will stay until Thursday. One of the couple's most anticipated visits will be to St Andrews University, where they first met and fell in love many years ago.