Page Six: Emily Ratajkowski's cheating husband begs her to come back and give him another chance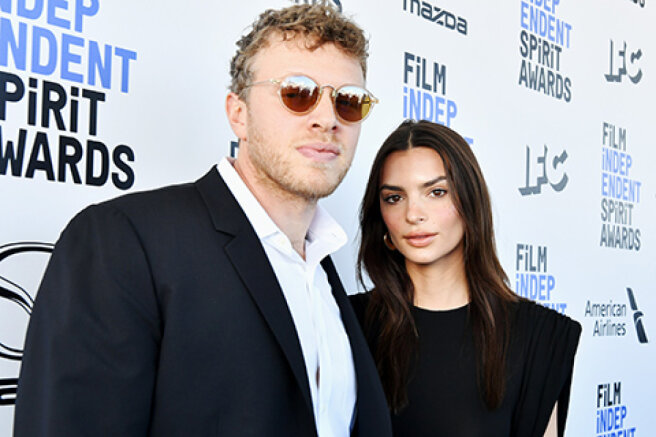 The American tabloid Page Six, which is often the first to know the news from the life of Hollywood stars, tells what is happening now with Emily Ratajkowski and Sebastian Beer-McClard - a month after the breakup. According to insiders, the actress is preparing to officially file for divorce:
Sebastian begs Emily to give him another chance. But this will not happen, because she learned a lot about the nasty things that he did behind her back all this time.
By nasty things, obviously, numerous betrayals are meant, because of which the spouses allegedly broke up. Their friends are sad
There really was something special between them. All friends loved to read about them in the media and look at their photos. They were a very beautiful couple. But even the most beautiful relationships can end ugly. I don't know how true what they say about Sebastian's behavior. I'm not making excuses for him, but I know they're both going through tough times. It is sad,
- said a source from the "close circle" of the couple.
Another insider noted that everyone around thought that Emily and Sebastian perfectly complement each other with their oddities:
They are very different, but complement each other. They quickly got married, but in their case it made sense. I think a lot of people thought Sebastian wasn't good enough for Emily, but she understood him. She is a real woman, he is a real man, and they are both very smart. Emily is really very smart, and not just a model and film producer.
Sebastian is a great guy. He is one of the leaders of that world party where creativity can flourish. He and Em are very creative and smart people, very different, which is why it is difficult for them to be together. They are the epitome of the classic New York power couple.
Emily Ratajkowski and Sebastian Beer-McClard got married in 2018 - before that they had been friends for some time, but had only met for two weeks before marriage. In March 2021, they had a son, Sylvester, whom the couple decided to raise outside of gender stereotypes. The separation of Emily and Sebastian became known last month thanks to a source from the couple's inner circle, who said that the husband systematically cheated on Ratajkowski because "he is a dog." Neither the stars themselves nor their representatives commented on these rumors, but there is indirect confirmation: Emily liked the posts on Twitter (blocked in the Russian Federation) dedicated to her separation from her husband and his infidelities. Soon the actress was noticed without a wedding ring - Beer-McClard still wears it.