"Hugh Hefner is turning over in his grave": on Instagram * discussing the cover of the anniversary German Playboy with a queer person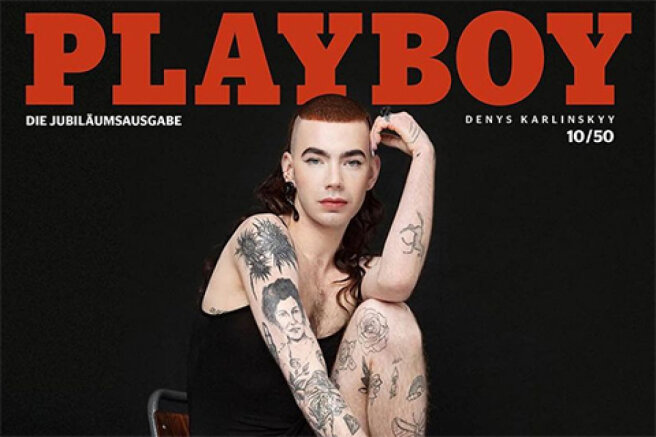 German Playboy is celebrating its 50th anniversary, and in honor of the anniversary, the publication presented 50 different covers. However, all the attention was attracted by one - with a feminine man in a woman's dress. A representative of the queer scene from Hamburg, known as Geraldine Shabrak (Geraldine prefers the address "she / her"), posed for her, and Denis Karlinsky, a native of Mariupol, became the photographer.
This marks the first time in the history of German Playboy that a non-transgender biological male has been featured on the cover. However, in the comments on Instagram * of the magazine, not everyone appreciated this innovation.
Hugh Hefner is rolling over in his grave
— wrote the user dzo_dan.
My condolences to the men
— wrote beileratut user.
Goodbye Playboy! What happened to you
— wrote user carmona169.
Other subscribers, on the contrary, praised the publication for supporting the queer community and moving away from outdated canons.
I'm very happy that I have the opportunity to make the queer scene visible! The fact that a queer person can be on the cover of Playboy - without a bust, but with a hairy chest, is incredibly inspiring,
Geraldine herself commented on her appearance in the magazine.
This cover, however, is not the only one of the fifty that breaks the traditions of the men's magazine. Photographer Esther Haase, who took portraits of Angela Merkel and other heads of state, also chose a man as a model for the anniversary issue and shot him in a typical Playboy girl look.
Artists were also involved in the work on the anniversary issue, so that some covers did without live models at all - they were replaced by drawings that have little in common with the usual theme of the magazine. But there were also covers close to the traditional Playboy style.
It is worth noting that the framework of Playboy moved apart during the life of Hefner himself. So, Hefner became the first publisher to put a transgender model on the cover, back in the 80s (it was Caroline Cossey). In 2018, the transgender model also appeared on the cover of German Playboy.
The first issue of the German Playboy came out on August 1, 1972. To collect a collection of anniversary issues, readers will have to travel around the country - in different cities and regions, the magazine is sold with different cover options.
The erotic magazine for men Playboy was founded in the United States by Hugh Hefner in 1953. In addition to models, many celebrities posed for him in the nude and semi-nude, including Elizabeth Taylor, Cindy Crawford, Pamela Anderson, Kim Basinger and others. Marilyn Monroe appeared on the very first Playboy cover.
*Instagram is owned by Meta, a recognized extremist organization in the Russian Federation