New footage from the shooting: Margot Robbie and Ryan Gosling on commercials in the images of Barbie and Ken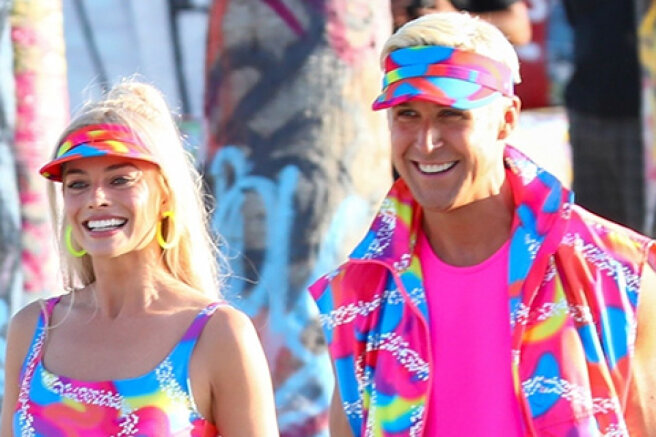 Footage continues to appear from the set of the movie "Barbie", where the world's most famous doll is played by Margot Robbie, and her boyfriend Ken is Ryan Gosling. Yesterday we were shooting one of the scenes in which a couple rollerblades along a California beach. The outfits are quite consistent with those in which Barbie manufacturers liked to dress dolls in the 90s: bright pink bicycles, neon knee pads, plastic earrings and abstract prints of all colors of the rainbow.
The details of the plot of the film are still unknown, but the public's attention is focused on it — largely due to the cartoon image of Ryan Gosling, according to the network: the first promo shot with the actor in the role of Ken caused a lot of memes.
In addition to Gosling and Robbie, Will Ferrell, Emma McKay, America Ferrera and Michael Cera are involved in the tape. Despite the seeming frivolity of the project, the team is working on it seriously: the film is directed by Greta Gerwig, an Oscar and Golden Globe nominee for Lady Bird and Little Women. Her husband Noah Baumbach, the author of the sensational "Marriage Story", who also claimed an Oscar and a Golden Globe, worked on the script with her. The premiere of "Barbie" is scheduled for July 20, 2023, whether Russian viewers will see the tape is not yet clear.