Prince Albert II and Princess Charlene with their children visited Norway and kissed in public — despite rumors of problems in marriage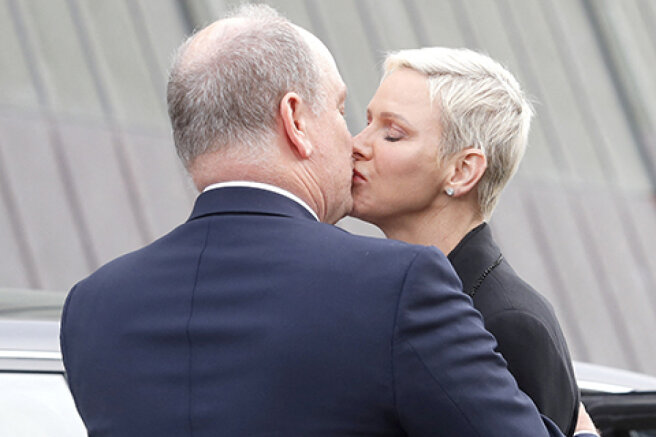 Prince Albert II of Monaco and his wife Princess Charlene, together with their children, visited Oslo, where they met with Crown Prince Haakon of Norway. Together they attended the opening of the exhibition "Sailing on the Sea of Science" at the Fram Museum in Oslo. The museum is dedicated to the history of Norwegian polar expeditions and is named after the expedition ship "Fram" by Fridtjof Nansen. Contrary to rumors about marriage problems, Albert and Charlene behaved at ease and even kissed in public.
To appear in public, Charlene chose a black suit of the Swiss brand Akris. The Royal couple of Monaco was invited for a reason. Albert II's ancestor, the eleventh Prince of Monaco Albert I, led a large number of scientific expeditions, including to Svalbard in the period 1898-1907. The exhibition also tells about them.
During the opening of the exhibition, representatives of the royal families met with the descendants of Norwegians who participated in the Prince's expeditions to Svalbard. Albert and Charlene's son Jacques also took part in the ribbon-cutting ceremony.
This is the second appearance of the couple in public recently. After a long pause related to the state of health, Charlene returned to the performance of royal duties. However, as reported by the French edition of Voici, Charlene agreed to this for 12 million euros a year — allegedly such a contract was signed between the spouses this spring.
Charlene spent about 10 months away from her family, as she became seriously ill during her trip to South Africa and underwent several operations. There were rumors in the press that Charlene did not want to return to Monaco because of marriage problems, but the palace denied this. When the Princess finally returned home, she did not appear in public for a while - according to Albert, this was due to the fact that Charlene was being treated at a clinic in Switzerland.