Beyonce appeared on the cover of Vogue and announced the release date of the seventh album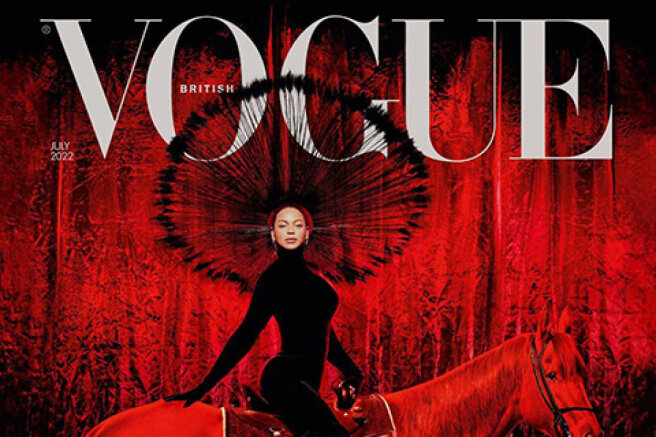 Singer Beyonce starred for British Vogue and appeared on the cover. In a photo shoot for the magazine, authored by photographer Rafael Pavarotti, the singer poses on a horse in a long black dress and a hat made of feathers.
In other photos, she appeared in a gold coat embroidered with Swarovski crystals, the image was complemented by voluminous gold earrings. The singer also poses in shiny leggings and a corset, which are complemented by a feather headdress.
Today Beyonce announced on Instagram* the release date of her seventh album called Renaissance, which will be the first in six years. The first part of the new record will be released on July 29.
In 2018, the singer released a joint record Everything is love with her husband Jay-Z. Later, the singer recorded several singles, including the soundtrack to the movie "The Lion King", which was released in 2019. And her song Be alive, which became the soundtrack to the film about the father of the Williams tennis sisters "King Richard", was nominated for an Oscar this year.
*Instagram belongs to Meta, a recognized extremist organization in the Russian Federation