Dominic West asked Lily James to avoid talking about their affair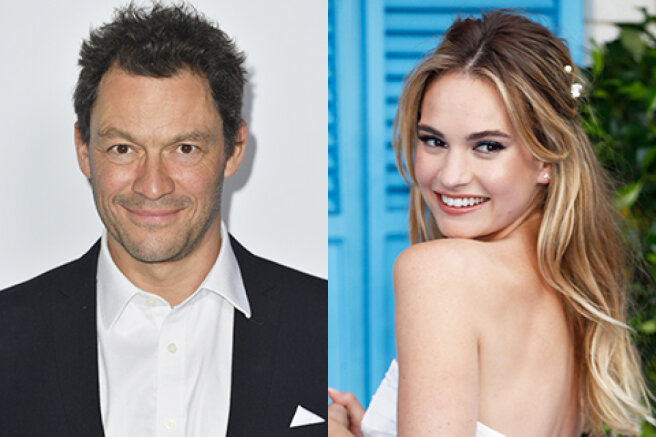 Last fall, 51-year-old Dominic West and his 32-year-old partner in the film "The Pursuit of Love" Lily James were at the center of a major scandal: then the married actor and his colleague were filmed for passionate kisses in Rome. At first, this story was widely discussed in the media, and Dominic even publicly apologized to his wife, after which the talk about it in the press subsided a little.
However, in the near future, a promotional tour of the film "The Pursuit of Love" is coming, which may again revive the interest of journalists in this sensitive topic. Dominic has already taken care of this: he himself is not going to answer questions from the press about his fleeting affair with Lily and asked her to follow his example.
Dominic had already prepared Lily for the "Chase for Love" preview. He's not going to answer any questions about their affair. It will definitely be an awkward time for both sides of this story, but everyone hopes that Dominic and Lily's relationship will remain strictly professional. Besides, she herself is not free now,
- said the insider in an interview with Us Weekly.
Another source also said that now West has finally managed to establish a relationship with his 49-year-old wife Catherine Fitzgerald, with whom they have four children. According to people close to the star of the TV series "Lovers", he does not want them to continue to pursue the past with his wife.
Recall that recently Lily James for the first time commented on her affair with Dominic West. In a conversation with reporters, she admitted that she really has a lot to tell, but she does not think that now is the right time for such revelations.
West himself immediately after the scandalous incident, along with his wife, went to the journalists and said that their marriage is still strong. By the way, after a while, insiders began to share other details: they said that in fact, Catherine was horrified because of her husband's infidelity and was thinking about divorce.
Who Lily James is dating now is anyone's guess. She previously had a long-term affair with Matt Smith, after which she was briefly with actor Chris Evans. Earlier this year, the paparazzi caught her kissing the musician Michael Schumann. Officially, she did not confirm her relationship.