Salma Hayek said that she was near death because of the coronavirus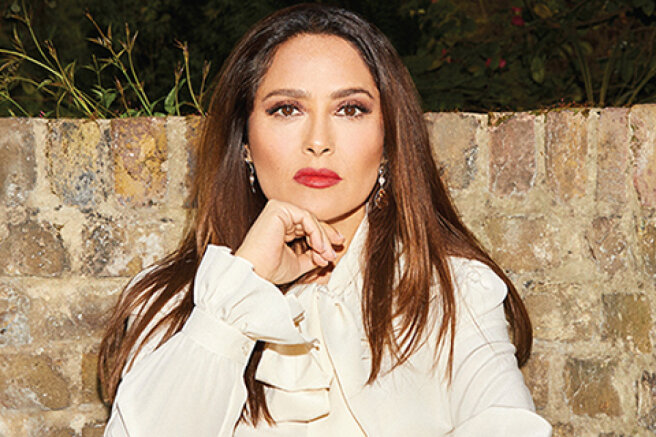 54-year-old Salma Hayek became the heroine of the new issue of Variety. In an interview, the actress said that she was ill with coronavirus. The star's illness was very difficult — Salma admitted that she was on the verge of death.
She said that she was even hooked up to a ventilator and spent about seven weeks in isolation in her home.
My doctor begged me to go to the hospital because I was so sick. But I said no, I'd rather die at home.,
- she shared.
Despite the fact that she has recovered from the disease, its consequences still affect her condition — Hayek admitted that she is very tired. Therefore, the work in the film "House of Gucci", in which she stars with Lady Gaga and Adam Driver, was optimal for her in terms of volume.
It didn't take much time and was easy. Perfect job. I couldn't work any more because I was so tired," she admitted.
In the interview, Hayek also spoke about an essay she wrote for The New York Times in 2017. In it, the star spoke about the harassment from Harvey Weinstein, which she faced personally. In the article, she wrote that the producer offered her to take a shower with him, as well as to have oral sex with him. According to Salma, the experience of writing an essay was painful for her.
I had to convince myself that I was a fighter and above all someone who had managed to escape. When this whole Harvey thing came out, I didn't know it had happened to so many women. I was very depressed for a few months. When I wrote the article, I wasn't sure I'd show it to anyone at all,
Salma said.
She said that her 58-year-old husband Francois-Henri Pinault helped her cope with depression.
Although he was shocked and upset that I hadn't told him what I'd been through, he behaved in an amazing way,
"I'm not sure," she added.
Recall that 69-year-old Harvey Weinstein is now serving a prison sentence for sexual crimes. He was sentenced to 23 years in prison.