Off-duty: Angelina Jolie on the set of the movie "Without blood" in Italy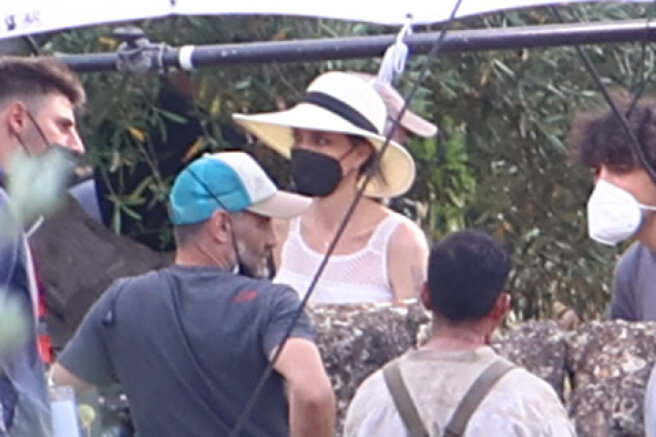 Angelina Jolie got into the lenses of photographers in Italy, where she is on the set of her film "Without Blood": in this project, the star acts as a director.
On the set, the actress appeared in a light translucent top and light trousers. The image was complemented by a wide-brimmed hat and a black protective mask on his face.
The plot of the film "Without Blood" was based on a novel by the Italian writer Alessandro Baricco, which was released in 2002. The main roles in the film will be played by Salma Hayek, with whom Jolie worked on the set of the film "Eternal", and Mexican actor Demian Bichir. The shooting of the film takes place in Rome and in the south of Italy.
The film tells the story of a woman named Nina, whose family was killed in their own home during the Civil War in Latin America. Nina is having a hard time killing her loved ones and wants to punish the murderers.
The film "Without Blood" will be the first project under the agreement with the British film company Freemantle on the joint production of feature and documentary films, which Angelina Jolie previously concluded.