Cannes-2022: pregnant Michelle Williams attended the premiere of the film "Appearance"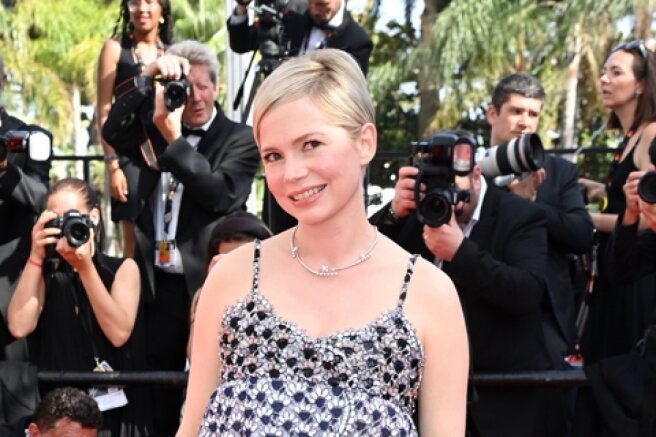 As part of the Cannes Film Festival on May 27, the premiere of the film "Appearance" (Showing up) took place Kelly Reichardt. She was visited by the leading actress Michelle Williams, who is now expecting a child from her husband, director Thomas Cale.
Recall that the couple are already raising a common son, Hart, who was born in 2020. Michelle Williams also has a 16-year-old daughter Matilda by Heath Ledger.
The next day, on May 28, a photocall of the film took place, where Michelle appeared in a new image.
"Appearance" is the fourth collaboration between director Reichardt and Williams. In the film, the actress plays the sculptor Lizzie, who is inspired by the relationship with her family and friends to create a future exhibition.