Katie Holmes went out for the first time with a new boyfriend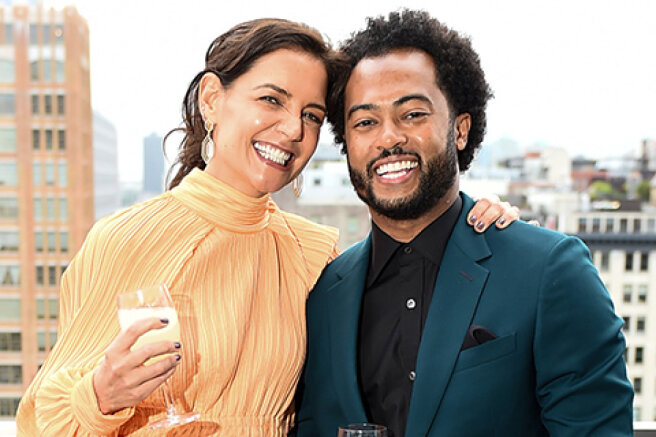 Katie Holmes confirmed rumors of an affair with musician Bobby Wooten III: the actress appeared with a new boyfriend at The Moth Ball gala in New York.
This is the first "official" joint appearance of the lovers, but earlier paparazzi had already filmed them together on the streets of the city. In early May, for example, a couple was caught while walking in Central Park.
Bobby is 10 years younger than Katie: he is now 33 years old. This is the first relationship of the actress after breaking up with ex-boyfriend Emilio Vitolo, who was also younger than the star by almost 10 years. The affair with Vitolo lasted about eight months.
According to insiders, Katie Holmes met Bobby through mutual friends and is now very happy in a new relationship.
It is known about Bobby Wooten III that he is a composer, producer and musician, often collaborates with stars of the first magnitude. This year he even performed with singer Carly Rae Jepsen at Coachella. Wooten plays several musical instruments, sings and dances on Broadway — including in the acclaimed production of David Byrne's "American Utopia". His biography also indicates that he had joint performances with Jennifer Lopez, Jennifer Hudson and Mac Miller.