A film will be made about Kate Moss. It will be dedicated to her "love story" with the artist Lucien Freud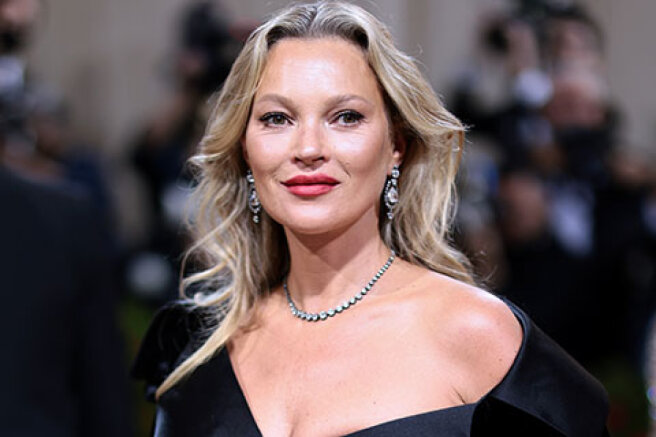 Director James Lucas, known for the film "Phone Call", will be engaged in the biopic "Moss and Freud" about the relationship of supermodel Kate Moss and artist Lucien Freud, grandson of the founder of psychoanalysis Sigmund Freud. This is reported by the publication Dazed.
Moss and Freud became friends in the early noughties, when Kate admitted in an interview with Dazed that she would like to pose nude for the artist. But by that time Freud refused to paint famous people — in his eyes they had become "fierce", as if they had "grown a second skin", which contradicted his intimate approach to realism.
Nevertheless, after reading this interview, 80-year—old Freud undertook to draw Moss - pregnant at that time (the model was just waiting for the birth of her daughter Lila). After this first meeting, the duo formed a close friendship — so much so that Freud even tattooed the model on her body, using the skills acquired while serving in the navy. Moss and Freud were friends almost until the artist's death in 2011.
The portrait took nine months — the model posed in Freud's house from 19:00 to 2:00 every day. The work was eventually sold at Christie's auction in 2005 to a private collector in America for $ 5 million.
Moss has already approved the production of the biopic and has become the executive producer of the tape.
Posing for Lucien was an honor and an incredible experience. After watching "Phone Call", I realized that James would convey emotions in the way these memoirs deserve. From the very beginning I participated in the project and the development of the script and now I am very happy to see how the film comes to life,
— said the model.
Filming will also take place with the support of Lucian Freud Archive.
It has not yet been announced who will play the model and the artist — the intrigue persists.
Lucien Freud is one of the most famous British artists who specialized in portraiture and nudity. He was a master of psychological portraiture and was considered one of the highest paid contemporary artists. Freud died in 2011 at the age of 88.