Machine Gun Kelly was inspired to shoot the movie when he decided that Megan Fox wanted to break up with him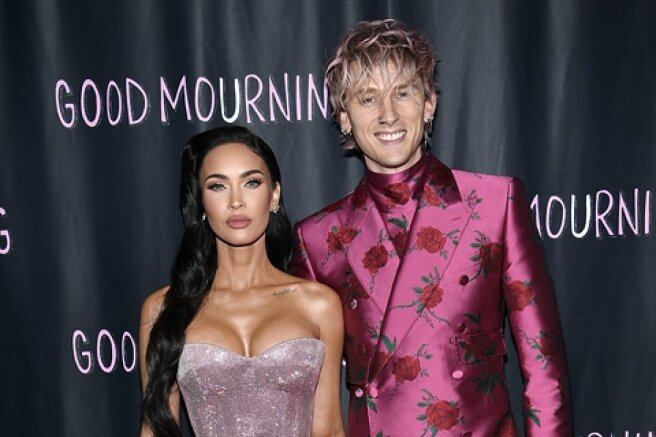 Colson Baker (Machine Gun Kelly) said that the idea to make a film came to his mind at the moment when he suspected that Megan Fox wanted to break up with him.
The other day, the premiere of the film Good morning, directed and written by Machine Gun Kelly, took place in Los Angeles. He also played the main role in the film. In an interview with Extra reporters, the musician admitted that he would not have made this movie if not for his fiancee Megan Fox.
According to the plot of the film, Colson's character receives a strange message from his girlfriend before an important meeting with a film director and decides that she wants to break up with him. Together with his friends, he develops a plan for her return.
It turned out that something similar happened to Baker himself in reality.
I wrote this film for Megan because she, without knowing it, became the cause of my worries. Just like in the movie, she sent me a text message. According to the plot, my hero cannot understand him and at the same time cannot contact his girlfriend, that's exactly what happened to me.
Usually the artist redirected his feelings due to a broken heart into music, but at that time it was not enough.
I was so worked up. I needed to get it out in some other way. And then I thought I should make a movie.
When Baker showed the finished script to Megan some time later, she was very surprised and asked: "So that's what you've been thinking about all this time?"
It is worth noting that Megan Fox also starred in the film of her fiance, but played not his beloved, but another character. In an interview with ET, Baker admired the bride's talent.
I think she's a comedy genius. As a comedic actress, she is very underestimated, and in general as an actress who is able to transform. So, it was an honor for me.
Many people have told me that they liked Megan's character the most. I am always ready to cooperate with her again. Not only do I love her madly, I'm also her fan,
— he confessed to People.