Meghan Markle has appeared in a documentary by her husband Prince Harry and Oprah Winfrey about mental health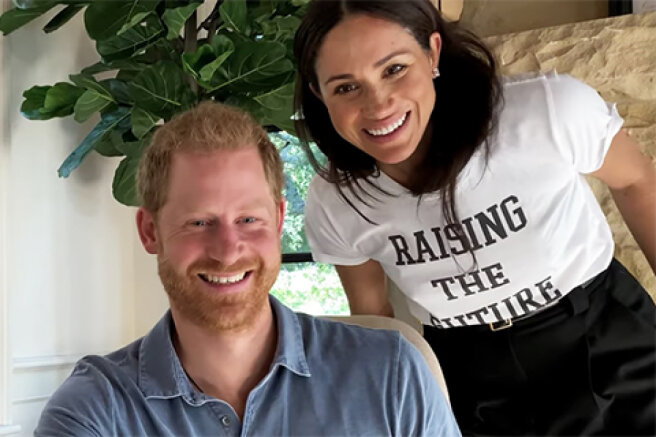 Very soon, Apple TV+ will premiere a documentary called "The Me You Can't See" (The Me You Can't See), executive produced by 36-year-old Prince Harry and 67-year-old Oprah Winfrey. The film explores mental health issues and tells the personal stories of people from all over the world, including world-famous stars.
Today, the first trailer of the documentary appeared on the network, which can be evaluated on May 21. In the creation of the tape, the Duke of Sussex was helped by his 39-year-old wife Meghan Markle — she appears briefly in one of the frames of the trailer. The clip was filmed at the couple's home in Montecito and shows Harry and Meghan, wearing a white T-shirt that says "Nurturing the Future," talking to someone via video link.
In the trailer, in addition to Prince Harry and Oprah Winfrey, singer Lady Gaga and actress Glenn Close also appear: they both share their personal stories with the audience with tears in their eyes.
I'm not telling this story for myself. I've been through this, and now other people need my help,
Lady Gaga says in the trailer.
Since the title story in the film is a frank story of Prince Harry himself, the tape also uses footage from his family archive: a video from the funeral of his mother Princess Diana, a touching video with Meghan Markle and baby Archie, filmed last year, and other video clips.