The network discusses the possible divorce of Varvara Shmykova and rumors about her new novel: what do we know about it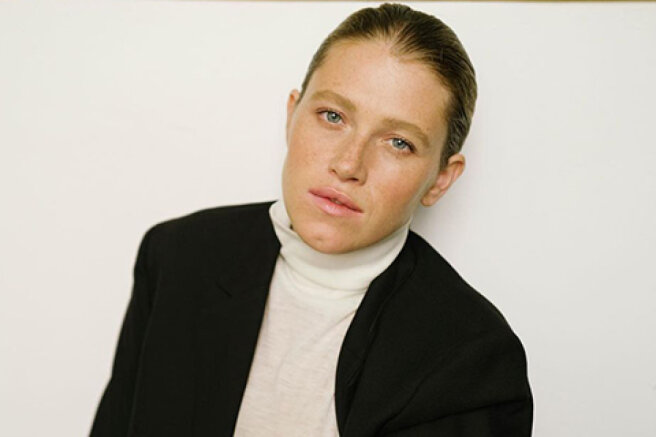 For several weeks now, the press has been discussing the likely separation of the 29-year-old star of the TV series "Chiki" Varvara Shmykova from her 33-year-old husband Yevgeny Kozlov, with whom she lived for about five years. Interest in this topic is fueled by the actress herself, who now spends a lot of time with a regular of social gatherings Daniel Radlov, which is why the two of them are actively attributed to the novel in the network. The other day, Varvara went out for the first time with a new supposed lover. On this occasion, MustHub decided to collect all the information about the complicated personal life of Shmykova.
Before the rift in the family
Varvara Shmykova and Evgeny Kozlov met in 2011 in a cafe. In her interviews, the actress admitted that she immediately realized that the young cameraman was her destiny. At the same time, Kozlov did not have love at first sight, so for six months Varvara had to conquer the chosen one in different ways. Shmykova was not afraid to take the initiative: she always wrote and called him first, often came to his house and tried to always be in his field of vision.
Eugene simply could not resist such insistence, and soon they began an affair with Shmykova. A few years later, the cameraman, known for his work on the TV series "The Law of the Stone Jungle" and the films "Bribe", "Exchange" and "Side Effect", made a marriage proposal to his beloved. This happened during their first trip together, when they were climbing Elbrus. Initially, Kozlov planned to stand in front of Shmykova on one knee at an altitude of five thousand meters against the backdrop of a beautiful panorama, but the weather made its own adjustments.
There was a bad weather, and we were stuck in the camp at an altitude of 4100 meters. We could not wait for the clouds to clear, although we endured it for three days, and in the end the offer was made in that camp. Varya immediately agreed,
- Eugene recalled in the program "My Hero" on the TV channel TVC.
The wedding took place in 2016, and a year later Shmykova and Kozlov became parents for the first time: their son Korney was born in one of the hospitals in Los Angeles, thanks to which he now has dual citizenship.
In her interviews, Varvara admitted that it was her husband who helped her gain self-confidence and made her feel beautiful. He also spoke of the Barbarian exclusively as "a delicate flower that requires a reverent attitude."
Possible divorce
Back in late April, rumors of a rift in Varvara Shmykova's family appeared in the press. Some telegram channels claimed that the actress has allegedly secretly divorced her husband, or is now directly in the process of divorce and plunged headlong into a new relationship. The most attentive fans noticed that in the microblog of the actress for a long time there were no new photos with Eugene, although she used to publish them regularly.
At the same time, in December last year, Shmykova movingly congratulated her husband on his 33rd birthday, noting that as a couple they will be able to overcome everything:
I'm learning from you. All the 9 years I've known you. I'm learning about beauty. I'm learning to love. Be the happiest and bravest. I am sure that there is no barrier that we cannot overcome. I love you, Zhenya.
In the summer, she also publicly confessed her feelings for her husband, telling him why she loves him so much:
It's so cool that we can be with each other for who we are! I am so happy that everything with you and me always happens in parallel. That we can feel each other from a distance. That we consult each other. <... > Zhenechek, let everything be as it should be. 2020 once again showed that you need to live in the present day and not think far away. I know that together we are a force! I love you!
Eugene last posted a post on his Instagram at the end of February, and it was also dedicated to the family. He noted that in February, two of his closest people were born — his wife and son. Judging by the current stories, Kozlov is now having fun with his son in nature, while Varvara actively attends social events in Moscow and is engaged in new work projects. At the same time, neither the actress nor the cameraman has yet commented on the rumors about their possible divorce.
Rumors of a new romance
Conversations about the discord in the family of Shmykova appeared exactly at the moment when she began to spend a lot of time with the DJ and social party-goer Danila Radlov. In her stories now, Varvara almost every day shares new pictures with a young man: they touchingly hold hands or gently embrace.
In the microblog of Radlov, many pictures of Varvara also appeared — however, she is still posing alone in them. At the same time, the couple recently had fun together in St. Petersburg, which Danila also told about on his Instagram. Together they also attend the capital's parties: Radlov usually stands at the remote control, and Varvara lights up right before its installation on the dance floor.
The other day, Varvara and Danila went out together for the first time. In an embrace, they appeared at the Moscow premiere of the film "Tell her". The couple posed for reporters willingly, but refrained from making any comments about their relationship.
ass= "noclass" >Not much is known about Varvara's likely new chosen one: he is a fashionable DJ, which is why he practically does not get out of parties, and also works as a curator of the tourist camp Kamchatka camp.
Many fans of Shmykova, however, do not want to believe in her divorce from her husband and are convinced that there is nothing more between her and Danila than a tender friendship.
The first news about the changes in the personal life of Varvara Shmykova was shared with MustHub by blogger lindik.