An insider spoke about the relationship of Jennifer Lopez and Ben Affleck: "They want to spend time together"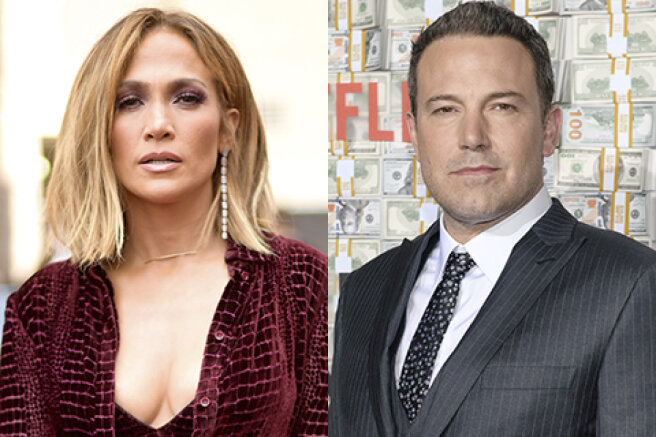 After the breakup of 51-year-old Jennifer Lopez with 45-year-old Alex Rodriguez, friends of the singer reported that she began to spend time with her 48-year-old ex-lover Ben Affleck. Moreover, the reporters had already caught Ben outside Jen's mansion.
Today, insiders reported new details of the relationship of the former lovers, who broke up 17 years ago. The source said that now Affleck and Lopez are happy to communicate on a variety of topics, and also plan to spend as much time with each other as possible.
They're having a great time. It's been years since they broke up, and now they're catching up. They plan to hang out together again,
- said the anonymous person.
There is no romantic connotation in Jennifer and Ben's relationship. According to close friends of the ex-lovers, they remained on good terms after the breakup and supported them for many years. Not so long ago, Affleck even publicly paid Lopez a compliment. In a conversation with journalists who prepared a material about Jennifer, he admired how amazing she looks:
Where do you hide your fountain of youth? Why do you look exactly like you did in 2003, and I look like I'm in my 40s at best?
Ben Affleck and Jennifer Lopez, recall, met from 2002 to 2004 and were even engaged. The wedding never took place: the lovers canceled the celebration shortly before the appointed day, and after a while finally broke up. They are both single now: Ben broke up with Ana de Armas at the beginning of the year, and Lopez announced her split from Alex Rodriguez in mid-April.