Ben Affleck wanted to meet a girl on a dating app, but she turned him down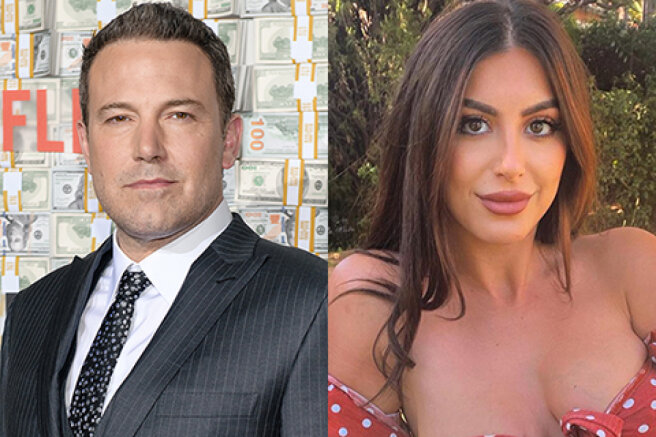 After breaking up with 33-year-old Ana de Armas, 48-year-old Ben Affleck quickly turned out to be ready for a new relationship. It turned out that the actor has a profile in the popular celebrity dating app Raya, where he tried to find happiness in his personal life.
His attention was drawn to the blogger and model Nivin Jay, who herself spoke about her experience with the Hollywood actor. Yesterday, she posted a video on TikTok that instantly went viral.
According to her, when she saw Ben's profile in the app, she thought that he was fake, so his "match" (translated from English match — a coincidence. - Ed.) she did not reciprocate. The essence of the application is that its user sends a request to the person they like, the so-called match. And if he accepts it and responds in kind, they begin to communicate. If not, they can't continue communicating.
The actor was clearly offended by the fact that Nivin rebuffed him, so he sent her a video in response asking why she "smeared" him. As proof of her words, Nivin posted the very video that Ben sent her.
Nivin, why did you smear me? It's me!
Ben says.
Jay herself doesn't seem to regret turning down Affleck. She captioned the video with the short phrase " Sorry, Ben."
In an interview with ET, Nivin said she had no intention of making fun of the actor.
I didn't want to make fun of him in that video. I was laughing at myself. I thought it was a user who was impersonating another person,
— No, " she said.
When exactly Ben tried to meet Nivin, it is not specified. Rumors that he was using the popular app first surfaced in 2019, but it was unclear at the time if this was really his real profile.
Now, as they say, Affleck prefers live communication and allegedly spends a lot of time with his ex-fiancee Jennifer Lopez. Their meetings are secret. However, despite this, sources from their entourage claim that Ben and Jennifer are friends and nothing more.