Lily James has commented on her first brief romance with married actor Dominic West: "There is a lot to say"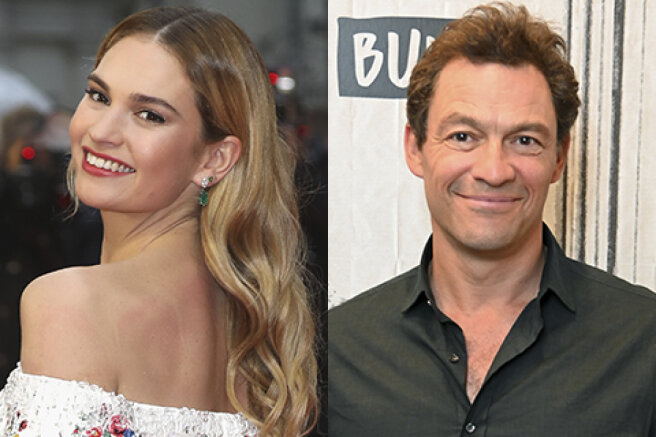 Last fall, 32-year-old Lily James and her 51-year-old co-star in the mini-series "Chasing Love" Dominic West were at the center of a major scandal. Then the actress and her married colleague were caught in the lenses of reporters during a romantic walk in Rome, during which they behaved like a couple in love.
Dominic immediately publicly apologized to his 49-year-old wife Catherine Fitzgerald, noting that they are not going to divorce. Lily, on the other hand, had remained silent on the subject until recently. However, she had to recall the events of those days again during a recent interview.
A reporter for The Guardian asked Lily how she felt after finding herself in the media spotlight because of an affair with her married colleague. James admitted that it is still unpleasant for her to talk about this topic, but hinted that after some time she will definitely speak out.
Oh, I really don't want to talk about it. I have a lot to say, but I'm afraid not right now,
Lily replied.
Recall that because of Dominic's infatuation with his young colleague Lily, he began to have serious problems in his marriage with Catherine Fitzgerald, with whom they have been together for more than 10 years. According to rumors, after the incident, the actor of the TV series "Lovers" confessed to his wife that he had feelings for James, after which Catherine allegedly told her family that she intended to divorce Dominic.
At the same time, the couple has not yet made an official statement on this issue — apparently, they are now saving their marriage with all their might. West and Fitzgerald have four children together, and the actor also has an adult daughter from a previous relationship.