Britney Spears 'father speaks out against her mother Lynn:" She's profiting from her daughter's Pain"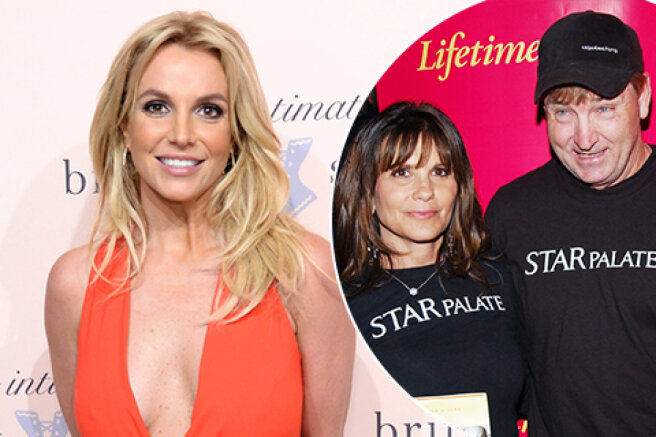 Legal proceedings in the family of 39-year-old Britney Spears, related to custody of her, continue to gain momentum. Now mutual accusations against each other were made by the parents of the pop star of the noughties, former spouses Lynn and Jamie Spears.
A week earlier, Britney's mother spoke out against her ex-husband Jamie with a demand to review the amount of compensation for lawyers, which the star's father had previously demanded: at the moment it is 890 thousand dollars.
Jamie did not remain in debt and filed a counterclaim, in which he stated that Lynn did not participate in the custody of Britney until recently and can not know what fees are in question. To further sting his ex-wife, Jamie accused her of profiting from their daughter's pain and injuries.
As confirmation, he mentions a memoir published by Lynn in 2008, entitled "Through the Storm: A Real Story of Fame and Family in a Tabloid World" (Through the Storm: A Real Story of Fame and Family in a Tabloid World), in which Britney's mother revealed all the details of their difficult life during this period. According to Jamie, when publishing this book, Lynn was only thinking about personal gain.
In the new lawsuit, Jamie also accuses his ex-wife of deliberately delaying the trial and attracting a lot of unnecessary press attention.
Earlier, Lynn Spears demanded that the court review the expenses that her ex-husband Jamie allegedly spent on lawyers, and part of the amount (we are talking about 224 thousand dollars) immediately reimburse Britney. Lynn claims that most of the amount Jamie requested went on a "national media tour" to restore his tarnished reputation.
Britney herself, against the background of this story, continues to fight for her own freedom. The star wants her father Jamie removed from custody of her (such a right he has since 2008) and officially transferred his powers to her personal assistant Jodie Montgomery.