Prince Harry met his cousin Princess Eugenie's two-month-old son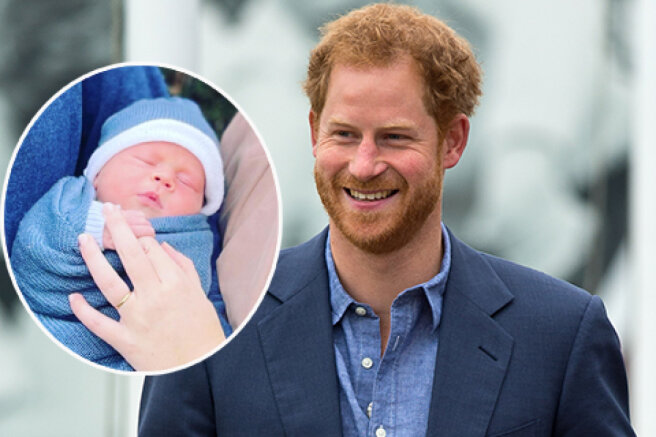 Although the reason why Prince Harry flew to the UK is certainly very sad, for the Duke of Sussex, there was also a place for a joyful event on this trip. According to US Weekly, Harry visited his cousin, 31-year-old Princess Eugenie, and met her two-month-old son August.
This moment, no doubt, was extremely exciting and important for Harry, because he and Eugenia are very close. They really have a lot in common: the granddaughter of Queen Elizabeth II, like Harry, prefers ordinary life to royal life and often violates royal protocols.
Harry and Eugenie have the closest relationship among Queen Elizabeth's grandchildren. Like Harry, Eugenie is very loyal, honest and funny. They often spent evenings together in London,
- shared the author of the book "In Search of Freedom: Harry, Meghan and the Making of the Modern Royal Family " Omid Scobie.
He added that Harry had always told his sister about his romantic relationship and had always trusted her.
After arriving home, Harry stayed at Frogmore Cottage, the royal residence that he and Meghan were given by Queen Elizabeth II after their wedding. Three months ago, Princess Eugenie and her husband Jack Brooksbank moved into the mansion, but Frogmore Cottage continues to be the residence of the Dukes of Sussex in the UK.
Princess Eugenie also has a warm relationship with Prince Harry's wife Meghan Markle.
Eugenie is really the only member of the royal family that Meghan is still close to,
- the insider shared.
They did not manage to meet this time, however-Megan, who is expecting her second child, remained in the United States on the doctors ' orders.