Lily-Rose Depp and Timothy Chalamet have sparked rumours of a reunion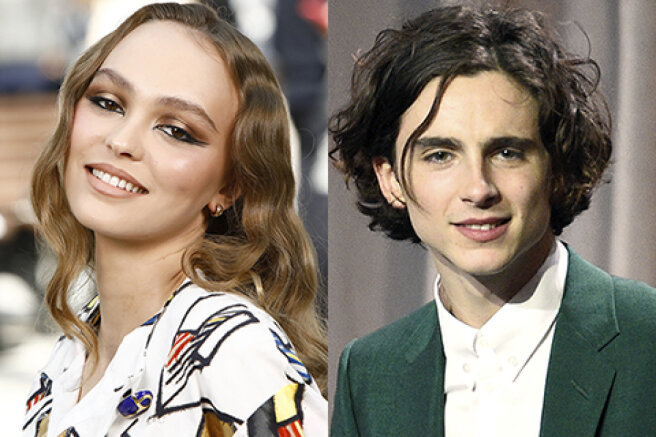 It is quite possible that in the relationship of 21-year-old Lily-Rose Depp and 25-year-old Timothy Chalamet, the point is not set. Yesterday, the couple sparked rumours of a reunion by appearing together in New York.
Lily and Timothy spent time together, although they did not dare to go out in public. While Timothy was busy, Lily was waiting for him in the car. They probably didn't want to be seen in each other's company.
Recall that for the first time about the romance of the couple began to talk in the fall of 2018. A year ago, Lily and Timothy broke up. The lovers tried not to advertise their relationship and keep it secret as long as possible, but the paparazzi did not share their desire. Most of all, the network discussed pictures of the couple from a vacation in Italy, when they passionately kissed on a yacht.
After parting with the daughter of Vanessa Paradis and Johnny Depp, the actor did not stay alone for long — a few months after the breakup with Lily, he began dating actress Asa Gonzalez. But Lily-Rose gave no reason to talk about a new novel.
Recently, the couple's reunion is talked about quite often, and insiders from the actors ' entourage confirm these rumors.
Their relationship is going very well. They do not advertise their personal lives and prefer to stay in the shadows. It's better for them that way. The breakup eventually went to their advantage, as they both realized what they had lost,
The insider said, noting that Timothy and Lily-Rose resumed their romance in January.