Love in the big city: Dolph Lundgren and his young lover Emma Krokdahl were caught kissing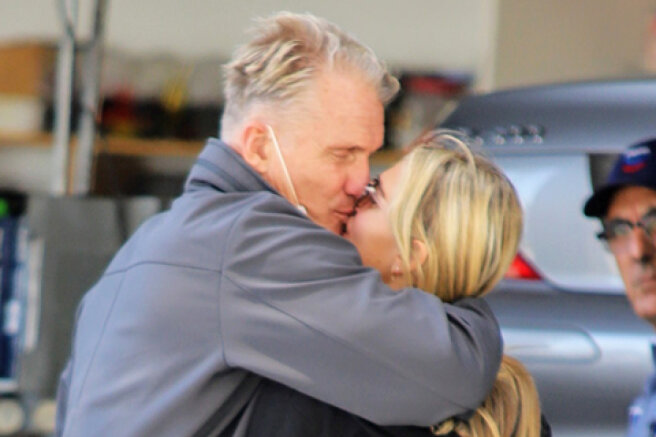 In early 2020, the Swedish-born Hollywood actor Dolph Lundgren declassified his affair with fitness trainer Emma Krokdahl, who is the same age as his eldest daughter Ida. From that moment, Dolph does not hide that he is incredibly happy with a young lover, and does not hesitate to show tender feelings for her in public.
So the other day, 63-year-old Dolph and 24-year-old Emma were once again noticed by the paparazzi. The couple was caught in the lens at a car service station in West Hollywood. While the lovers were waiting for their car from the service, they literally could not tear themselves away from each other: they hugged and gently kissed right in front of passers-by and employees of the center.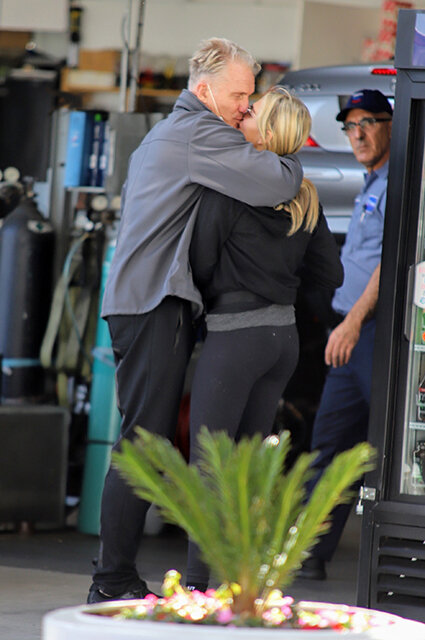 Recall that Dolph Lundgren and Emma Krokdahl met in the gym and began dating in 2019, but publicly told about their relationship only in early 2020. Last summer, the couple announced their engagement, and at the end of 2020, rumors about their secret wedding appeared in the press, which the lovers themselves have not yet confirmed, but have not denied.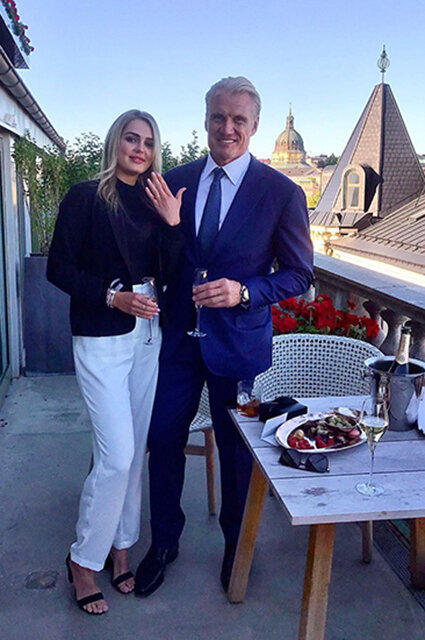 Lundgren admits that he is very happy with his young lover and believes that they are the perfect couple. At the same time, the 40-year age difference does not bother either Dolph or Emma.
I'm very lucky to have someone like Emma at this age. It changed my life,
- Lundgren told about his beloved in an interview with journalists, adding that they do not part even in the gym, where they train each other.
For the star of the films "Rocky 4" and "Universal Soldier", this marriage will be the second: from 1994 to 2011, the actor was married to the Swedish jewelry designer Anette Kviberg. From this marriage, Lundgren left two daughters-24-year-old Ida and 19-year-old Greta.