A lock of Marilyn Monroe's hair, donated by Kim Kardashian, may be a fake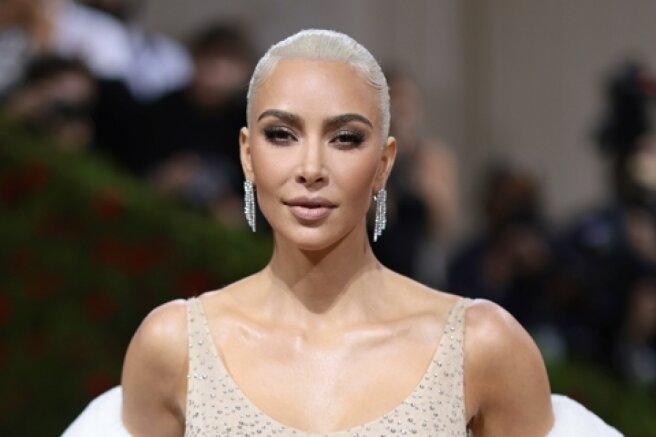 Collector and historian Scott Fortner said that a lock of Marilyn Monroe's hair, which Kim Kardashian received as a gift, is most likely not real.
Last week, the most grandiose fashion event of the year took place, the Met Gala ball, at which Kim Kardashian, in her own words, "got to know her inner Marilyn Monroe."
First, the TV star put on the legendary "naked" dress on the red carpet, in which the Hollywood actress congratulated President John F. Kennedy on his birthday. Then she repeated another image of the film star from the 1962 Golden Globes and even held in her hands a statuette of the Henrietta Prize, which Marilyn was awarded that evening.
In addition, Ripley's Museum staff Believe it Or Not! In Orlando, Kim was presented with a lock of Monroe's hair, allegedly received from hairdresser Robert Champion, who cut the actress in the salon Coiffures Americana before her performance for Kennedy on May 19.
However, historian Scott Fortner, who owns the world's largest collection of things of the actress, states that on that very day the movie star was served in another salon (Lilly Dache) by hairdresser Kenneth Battel. To prove his words, he posted on social networks a photo of a genuine receipt from the salon, according to which Monroe paid $ 150 for the work of the master.
The documents show that Kenneth Battel cut her hair that evening. Thus, the curl given to Kim Kardashian is fake,
Fortner concluded.
He added that there is no documentary evidence that the Champion ever cut Marilyn's hair.
In Ripley's Believe it Or Not! they assure that the curl is still real — as People writes, the museum staff received the opinion of John Reznikov, one of the world's most respected experts in the field of hair collecting.