Amber Heard was accused that her testimony at the trial was inspired by quotes from films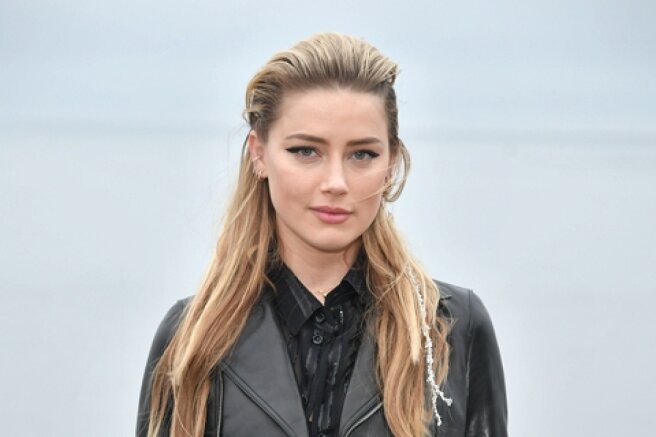 Journalist Alana Mastrangelo drew an unexpected parallel between Amber Heard's testimony and quotes from feature films, causing a resonance in the network.
In the fourth week of the trial between Amber and her ex-husband Johnny Depp, the defendant finally began to give evidence. She has already made a number of high-profile statements.
According to the actress, Johnny repeatedly beat her, including because of bouts of jealousy, and forbade her to appear in films with bed scenes. Heard also claims that Depp cheated on her right after the wedding, and once raped her with a bottle of liquor.
The testimony of the Aquaman star was closely followed by Breitbart News reporter Alana Mastrangelo. She also drew attention to the fact that many of Amber's lines are similar to quotes from feature films. The journalist shared her observations on Twitter.
For example, Heard said the following under oath: "When I was with Johnny, I felt like the most beautiful woman in the world. But then he disappeared — and this feeling also disappeared." These words reminded Mastrangelo of the phrase of the heroine Gwyneth Paltrow in the movie "The Talented Mr. Ripley": "With Dickie, that's what it's like... when he's around, it feels like the sun is shining right on you, and that's great. But then he leaves you and it gets very cold."
Many agreed that the phrases overlap with each other, but someone felt that they were only remotely similar.
You do realize that everyone who has been in a similar relationship would describe their partner something like this?— wrote one of the users of the social network.
However, Mastrangelo gave other examples. So, Amber's story about falling on a dirty carpet during a fight with Johnny ("At that moment I thought, how did I get here in the first place? Why am I sitting on this dirty carpet? That was the first time I noticed how dirty it was") similar to the scene with the arguments about a dirty carpet in the Netflix series "The Cleaner. The story of a single mother."
Also, the words that Heard attributes to Depp (that he would rather cut off his hand than raise it on his wife) are reminiscent of the words of the heroine Kate Winslet in the mini-series "Mildred Pierce".
Mastrangelo's theory divided the Internet community into two camps. Some took her assumptions quite seriously, others consider them "far-fetched", even if we assume that Heard is dishonest in her testimony.
Recall that Johnny Depp filed a libel suit against Amber Heard because of an article in which she told about the experience of domestic violence. The statements of the actress led to the fact that Depp was actually "canceled" in Hollywood — he lost many advertising contracts and movie roles.