Britney Spears' mother demands to recover more than 600 thousand dollars from her. The singer asks the court to dismiss the claim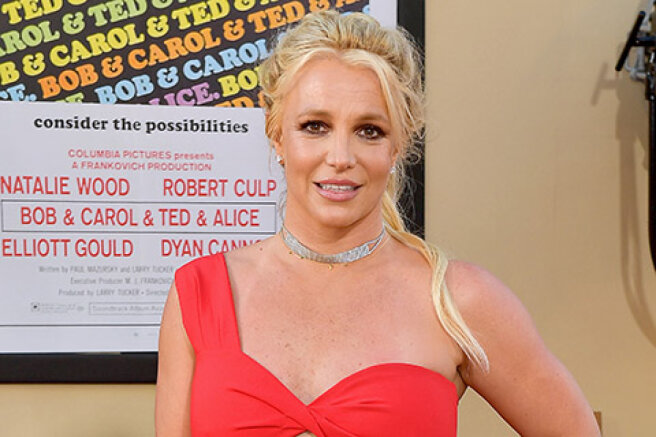 Britney Spears, who was freed from her father's long-term guardianship last year, is now preparing for a legal dispute with her mother Lynn Spears. The pop star's mother is trying to recover more than $ 660,000 from her, which should go to pay for the lawyers whose services Lynn used. The woman claims that it was she and her lawyers who helped speed up Britney's release from custody.
The lawyers, Yasha Bronstein and Gladstone N. Jones III, claim that Lynn participated in the trial as an "interested party" only in May 2019, because Britney then "begged her mother" to save her from the "incredibly abusive actions of her father," Jamie Spears.
Lawyers claim that it was after their intervention that the case got off the ground and Britney received the first relief in custody: she was able to go on vacation to Miami, and her treatment program was radically changed.
Jamie Spears was the singer's guardian from February 2008 until September 2021, when he was removed from this position. While he was a guardian, he controlled the financial, medical and personal issues in the pop star's life.
Within one month after Lynn Spears became an officially involved party, personal restrictions on Britney began to be lifted. Within three months of Lynn Spears' official intervention, Britney's treatment was radically changed. Within five months of Lynn Spears' participation, Jamie Spears resigned as a guardian, and Britney was given the right to choose her own doctor,
— Lynn's lawyers claim. They also noted their efforts, describing them as "relentless defense", and even suggested that "the status quo would have been preserved" if they had not intervened.
Since Britney asked her mother to make this effort, and since the efforts made were very successful, Lynn believes that the effort should be compensated. While acknowledging that the required fee is in six figures, Lynn notes that the request pales in comparison to the millions and millions of dollars that Jamie Spears spent keeping Britney in custody and performing actions that Britney did not ask for and that did not meet her interests,
Lynn Spears' lawyers concluded.
However, Britney Spears categorically disagrees with this position and has already appealed to the judge with a request to refuse her mother's claim for payment of court costs.
The singer's lawyer Matthew Rosengart said that Britney Spears has already spent almost $ 1.7 million for her mother to live "in a big expensive house" in Kentwood, Louisiana, and for the associated costs of maintaining the property.
Britney Spears has been the sole breadwinner of her family for decades, supporting all members. Controversial fees and other expenses cannot be imposed on Britney Spears, who has already paid many millions for a court-appointed lawyer, a guardian's lawyer for property, a personal guardian's lawyer and others, while very generously paying for a beautiful house for her mother and all related expenses,
Rosengart objected.
A brief hearing on Lynn Spears' request took place on Wednesday, and Rosengart said in a Los Angeles court that what was happening was "exploitation of Britney Spears." However, Los Angeles County Superior Court Judge Brenda Penny postponed the decision, saying that additional documents on the case were required, which she should study. A retrial is scheduled for July 20.
Judge Brenda Penny also considered the case of the removal of guardianship from the singer. Britney was released from custody in November 2021. Now the singer is in control of her life and is full of plans. First of all, Spears wants to use the right to arrange her personal life herself — the star is preparing for a wedding with her boyfriend Sam Asgari.