Evgenia Medvedeva starred nude for a men's magazine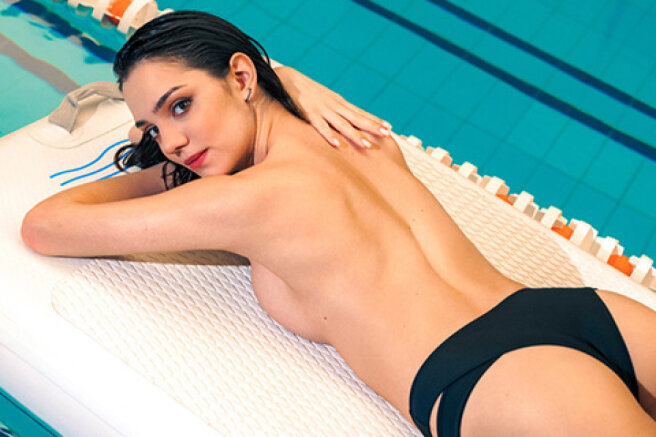 Figure skater Evgenia Medvedeva took part in a candid shoot for the Russian men's magazine Maxim and appeared on the cover of the April issue.
Evgeny Medvedev. Our heart made a quadruple axel," says the cover with a photo of the figure skater. The shooting for the magazine cover took place in the pool.
Zhenya Medvedeva is a two-time world champion in ice skating. But now she has sold her skates and bought a subscription to the pool, where we took this series of pictures. At the same time, we swam on her subscription," the announcement of the number says.
In the photo shoot, Medvedeva posed in a red two-piece swimsuit, as well as topless in a black bikini.
Recently, the Olympic champion has attracted attention thanks to the TV show "Dancing on Ice", where she performed together with the popular ticktocker Danya Milokhin. The youngest couple of the project quickly became popular, and videos of their performances collected millions of views. Medvedeva and Milokhin were credited with an affair, and they themselves fueled these rumors: for example, they kissed and hugged on the project. However, both publicly deny their romantic relationship.