Will Smith has publicly apologized for the incident at the Oscars. The organizers have launched an investigation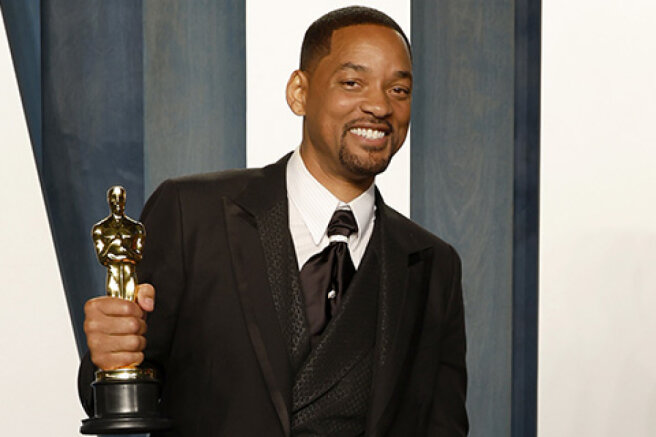 Will Smith spoke out about the incident at the Oscars, during which he hit the host in the face for a piece about his wife. Violence in all its forms is toxic and destructive. My behavior at yesterday's Academy Awards ceremony was unacceptable and inexcusable. Jokes about me are part of the job, but the joke about Jada's health condition was unbearable for me and I reacted emotionally.
I would like to publicly apologize to you, Chris. I lost my temper and was wrong. I'm ashamed of it, my actions didn't match my words about who I want to be. There is no place for violence in the world of love and kindness.
I would also like to apologize to the Academy, the producers of the show, all the guests and everyone who saw it around the world," the actor wrote on Instagram (recognized as an extremist organization in the Russian Federation).
Will Smith's act was condemned by fans — many angry comments were written to him on social networks. Many even called for taking away his Oscar, which he received for best actor in the film "King Richard", where he played the father of the Williams tennis sisters. This is also reported by Western media, referring to insiders in the film industry: Will Smith violated the code of conduct at the ceremony.
The organizers of the show commented on the situation and announced the beginning of the proceedings.
The Academy condemns Mr. Smith's behavior during yesterday's ceremony. We have started an official review of the incident.  Based on its results, we will consider what measures will be taken in accordance with our charter, rules of conduct and laws of the state of California," the press service of the Film Academy said in a statement.
Will Smith's reaction was caused by a joke by the host of the ceremony, comedian Chris Rock, about his wife's short haircut, who shaves bald because of alopecia. Rock compared Jada Pinkett-Smith's shaved head to Jane's soldier hairstyle. Hearing the joke, the actor's wife frowned, and Will Smith himself went up on stage and hit the comedian in the face, demanding not to say his wife's name.