Britney Spears criticized Jamie Lynn's sister for an interview about her: "Promoting her book"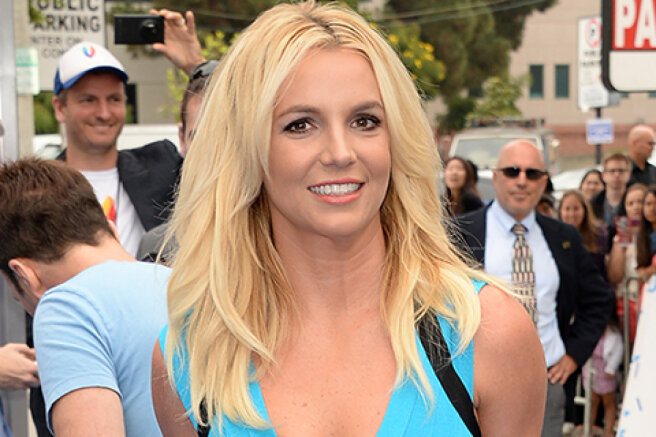 Britney Spears criticized the recent comments of her younger sister Jamie Lynn. That on the TV show "Good Morning America" remembered the incident 15 years ago and told about the not quite adequate behavior of her sister. Britney responded to the accusations on Twitter:
In these 15 years, she has never been near me. Why talk about it at all, unless, of course, she is not going to sell her book at my expense,
- the singer wrote.
Jamie Lynn really came to the ABC News program to present her autobiographical book "Things I Should Have Said" (Things I Should Have Said).
In a conversation with the hosts, she recalled an episode with Britney 15 years ago, which scared her a lot. Jamie Lynn told how the pop star once locked herself in a room with a knife with her because she "didn't feel safe." She called Britney's behavior "paranoid."
It is important to remember that at that moment I was still a child. I was scared. It was my personal experience, but I was also afraid to say anything about it because I didn't want to upset anyone. And at the same time, I was upset myself because she didn't feel safe,
- Britney's sister shared.
In her post, Spears noticed that the presenters mentioned her accusations against her sister because of the re-singing of songs.
It may seem silly to some, but I wrote a lot of my songs when my sister was still a child. She never had to work, she was always given everything,
Britney continued her post.
Jamie Lynn performed at the 2017 Radio Disney Music Awards when Britney was awarded the first ever Radio Disney Icon Award.
The rift between the sisters became public during the court case on the removal of custody, which the whole world followed last year. Jamie supported Britney when she got rid of her father's 13-year guardianship, but Spears herself did not hide her resentment against her sister, who had not helped her in any way over the years.
I hope your book succeeds, Jamie Lynn! My family has destroyed my dreams 100 billion percent and is trying to make me look crazy. My family likes to pull me down and always hurt me, so they disgust me,
Britney wrote.
Earlier this month, Britney unsubscribed from Jamie Lynn on Instagram.