Kate Middleton wore Princess Diana and Elizabeth II jewelry for portraits on the occasion of her 40th birthday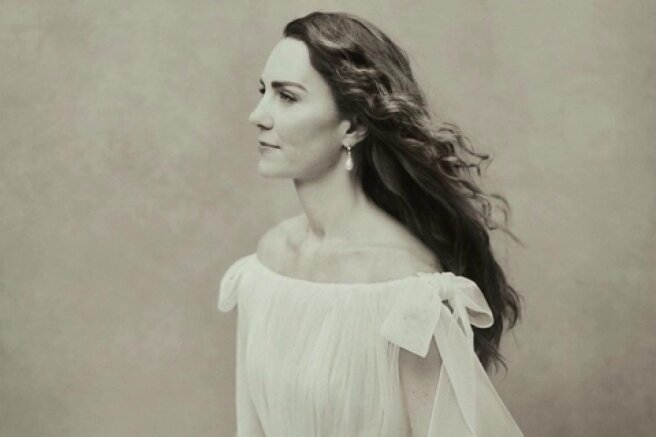 Kate Middleton turned 40 on January 9 — on this occasion, Kensington Palace released three official portraits of the Duchess, who took advantage of the iconic photo shoot to pay tribute to her husband's mother Princess Diana and his grandmother, Queen Elizabeth II of Great Britain.
Kate's images often contain references to the style of the Queen and Princess Diana. For one of the pictures by Paolo Roversi, she wore a red satin dress and diamond earrings from the jewelry collection of 95-year-old Elizabeth.
In another black-and-white photo, she can be seen sitting in a traditional portrait pose, allowing you to clearly see the engagement ring with sapphire and diamond and pearl earrings belonging to Princess Diana. 
As for the celebration of Kate's 40th birthday, there is no big celebration in honor of this event. Due to the new wave of coronavirus, the Duchess will celebrate her birthday modestly, in a narrow circle of relatives and friends.