The founder of Theranos startup Elizabeth Holmes was found guilty of fraud. She faces up to 20 years in prison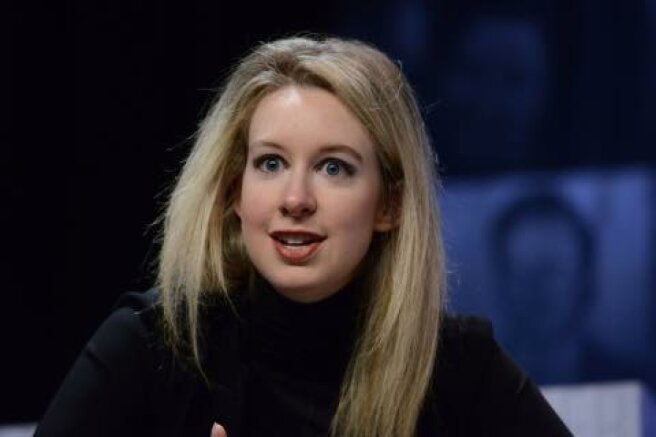 During yesterday's court hearing in San Jose, California, the jury found 37-year-old Elizabeth Holmes, the founder of the startup Theranos, guilty on four of 11 counts. The guilt of the entrepreneur in conspiracy and fraud to deceive investors has been proven. Holmes faces up to 20 years in prison and a fine of up to a million dollars. However, according to lawyers, it is unlikely that she will be given the maximum penalty. The jury has not yet reached a consensus on three points, so they will still be considered. Holmes arrived at the meeting with her fiance Billy Evans and her parents. She did not communicate with the numerous journalists gathered near the courthouse, and did not give any comments.
Elizabeth Holmes became famous when, at the age of 19, she dropped out of Stanford University and created a startup Theranos. At Stanford, the girl studied to be a chemist. As the start-up capital of the company, she used the money she had accumulated for her studies. The entrepreneur claimed that she had invented a unique device that would help to instantly make a wide range of diagnoses with just one drop of blood. Opened in 2003, the company attracted huge investments, by 2014 the value of Theranos was already estimated at nine billion dollars. Among the investors were figures such as Rupert Murdoch and Bill Clinton. The fortune of Holmes herself, according to press estimates, reached $ 4.5 billion. She was the leader in the Forbes ranking of the richest women in America who earned their billions on their own, and the press called her almost the new Steve Jobs.
The end of a beautiful success story came in 2015, when it turned out that Theranos technology was not working. As described in an investigation published in The Wall Street Journal, the company secretly conducted tests on someone else's equipment. It was also reported that patients were misdiagnosed. Holmes herself was forced to admit this, but she expressed her willingness to rebuild the laboratory from scratch in order to prevent incorrect test results in the future. Soon, the U.S. Attorney's office began investigating the possibility that Holmes deliberately misled investors and officials about her achievements.In 2018, the company was closed, and in the summer of 2021, the trial of its founder began. This spring, Hulu will release a series based on the Holmes story. In the multi-part film "The Dropout" (The Dropout), the main role is played by Amanda Seyfried.