James Franco confessed to intimate relationships with female students and spoke about the struggle with sexual addiction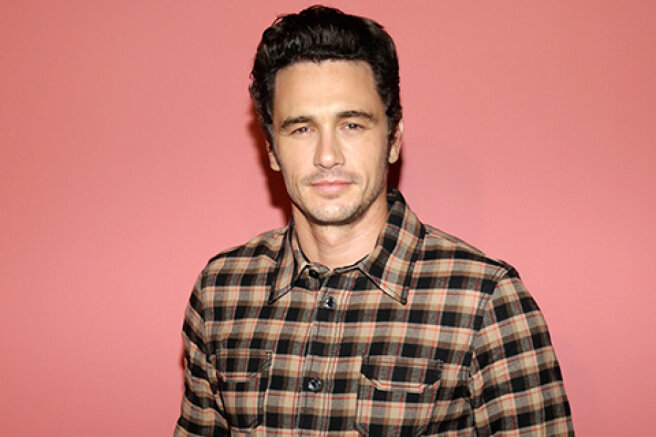 About four years ago, Hollywood actor James Franco was accused of sexual harassment by five women. Four of them were students of his film school. They all talked about his indecent behavior.
Then the actor denied the accusations against himself and disappeared from the radar for a while. And in a recent interview with Jesse Cagle in a podcast on SiriusXM, he frankly told why he was silent for so many years, and admitted that he really had sex with students.
When I was teaching, I really slept with female students, and it was wrong. But that's not why I opened the school. And I didn't select the people who would study with me. That wasn't my plan. But there were times when I had a consensual sexual relationship and I shouldn't have done it,
- said the 43-year-old Franco.
He added that after the accusations and complaints, he decided that it would be better for him to take a break and be silent for a while.
It didn't seem like the right time to say anything back then. There were people who were upset about me, and I needed to listen to them,
— he said.
Franco also said that since 2016 he has been treated for sexual addiction.
It's such a powerful drug. The most insidious thing about this is that I was sober and did not drink alcohol (many years ago, Franco suffered from alcohol addiction. - Ed.). All this time I went to meetings and even encouraged other people to do it,
James said.
He added that he constantly cheated on his girls until he met his beloved Isabel Pakzad.
I didn't want to hurt anyone. And I didn't want to be a one-night stand. If I started relationships with girls, I dated them for a long time, for years. But I couldn't pay attention to them all. And it seemed to me that because of my behavior I was hurting them all,
Franco said.
The sex scandal involving the actor also affected his career — in 2018, Franco was not included in the list of Oscar nominees because of this.
Franco will pay a total of more than two million dollars to girls who have become victims of sexual harassment on his part.