Off-duty: Kristen Stewart with her girlfriend Dylan Meyer at Vancouver Airport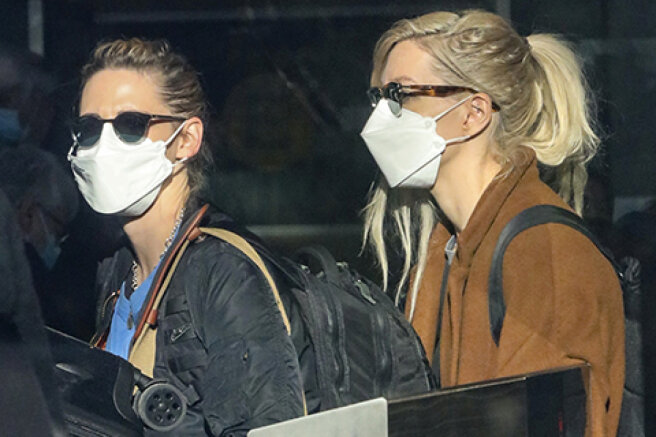 Yesterday, 31-year-old Kristen Stewart and her 34-year-old lover Dylan Meyer were spotted at Vancouver Airport - the couple was filmed on arrival.
The couple, who announced their engagement last month, spend all their free time together. Probably, now they have decided to arrange a small vacation in the run-up to Christmas. Moreover, for Stewart, who played the main role in the film "Spencer", this year turned out to be very stressful in terms of work. So a little rest will definitely benefit her.