Vice magazine published an article about eco-anxiety: people don't have children because of climate change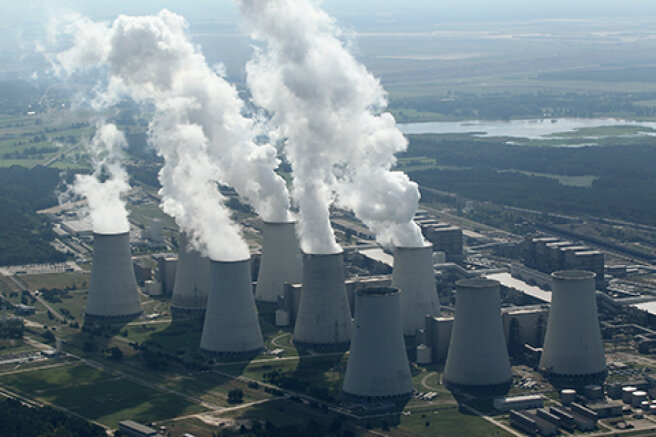 The American edition of Vice has published an article about eco-anxiety. It says that the climate crisis causes many people to feel anxious, and this condition affects their lifestyle, including affects their romantic and sexual relationships.
Vice writes that, according to a 2019 survey, almost 38% of Americans aged 18 to 29 believe that couples should take climate change into account when deciding whether to have children. Another survey conducted last year showed that about a third of American men and women aged 20 to 45 named climate change as a factor that influenced their decision to have fewer children.
Eco-anxiety, Vice writes, in particular, can affect who people meet (does this person care about the environment?), where they go on dates (does the restaurant use environmentally friendly products?), how they have sex (what is the most environmentally friendly contraceptive?), and how they plan to have children (should they adopt them?).
One study found that having a baby in a developed country leads to about 58.6 additional tons of carbon dioxide emissions per year. So, some people adopt children to reduce carbon dioxide emissions into the atmosphere.
We are increasingly seeing that many people prefer not to have children, either because it affects the environment, or because their children may face the consequences of the climate crisis. The thought of getting pregnant can cause couples to fear or even worry during sex and lead to a decrease in sexual satisfaction,
- notes Laura Vowels, relationship specialist of the Blueheart sex therapy app.
Contraceptives may also be the cause of some people's eco-anxiety. According to estimates of the UN Population Fund, about 10 billion latex condoms are produced annually, most of these condoms end up in landfills. They are not recyclable and usually contain additives and chemicals in their composition. And such types of contraception as birth control pills, the article notes, are suitable only for those couples who are in a serious relationship and are confident in a partner, since they do not protect against sexually transmitted diseases.
For many people, deciding which contraceptives to use and the looming possibility of pregnancy can lead to even more stress and anxiety, which, according to Laura, are among the main reasons for a decrease in sexual desire.
But there are also people for whom sex is an excellent means to relieve stress and overcome anxiety. For them, eco-anxiety can even increase sexual attraction. Vaules explained that this may be especially relevant for people who are in a serious relationship and somehow control the risk of pregnancy.
Eco-anxiety, says Laura, can also affect the relationship between lovers:
If one of the partners is very interested in taking measures to combat climate change, and the other is not so much, then this can cause problems in the relationship.
She advises such couples to talk openly with each other about their priorities, accept each other's points of view and try to find a middle ground.
Prince Harry and his wife Meghan Markle decided to limit themselves to two children because of the ecological climate. Their decision to have no more than two children was announced by the Duke of Sussex himself. But his older brother Prince William and his wife Kate Middleton, who also pay great attention to the issue of ecology, did not limit themselves in their offspring — they have three children.