Dress Code. The premiere of the movie "Spider-Man: No Way home" in Los Angeles. Guests include Zendaya, Tom Holland, Jared Leto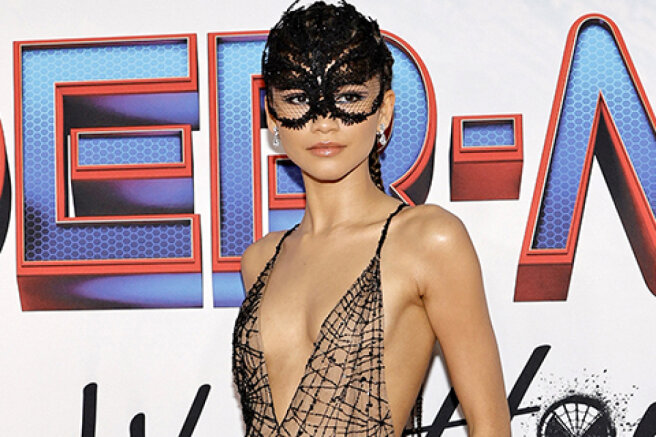 On December 13, the premiere of the John Watts film "Spider-Man: No Way Home" took place in Los Angeles. The main actors and their colleagues on the set walked the red carpet: Zendaya and Tom Holland, Benedict Cumberbatch, who came with his wife Sophie Hunter, Willem Dafoe, Jamie Foxx and others.
The main star of the evening was 25-year-old Zendaya. For the release, the actress chose a themed outfit — she posed in a Valentino dress with an image of a spider web. The actress complemented her image with black pumps and an original accessory — a black mask with the same pattern as on the outfit. But even without it, she looked no less impressive, and all thanks to makeup made according to the latest beauty trends: the blue and white arrows of Zendaya were complemented by graphic lines on top of the eyelids.
On the track, the star posed not only alone, but also in the company of her boyfriend Tom Holland. The couple, who have been hiding the affair from outsiders for a long time, are now increasingly going out together, which, of course, is facilitated by a joint promotional tour. Recently, the lovers even gave their first joint interview after confirming their romance, on SiriusXM radio station.