Officially: Kim Kardashian has filed for divorce from Kanye West and the return of her maiden name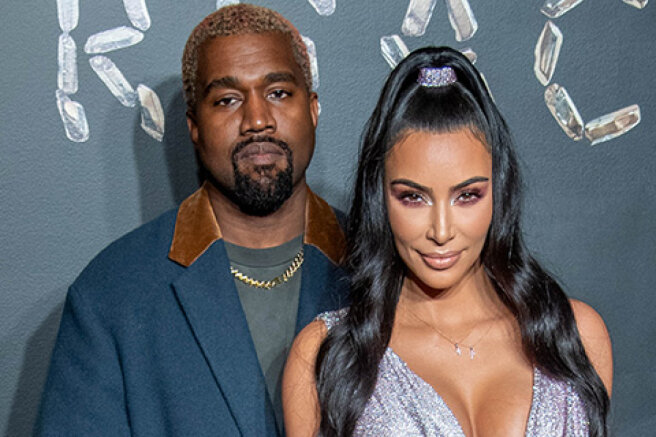 It seems that in the new year, 41-year-old Kim Kardashian, a reality TV star and almost the main influencer in the world, will officially enter as a free woman: according to the TMZ portal, she filed documents for divorce from 44-year-old rapper Kanye West and asks to restore her maiden name.
The couple broke up in February, but in the United States, the divorce process can last for years, and the official dissolution of the marriage was still far away. Now Kim has appealed to the court to separate the issues of custody of children and property, which have yet to be resolved within the framework of the process, from the issue of her marital status, which can legally be "closed" now. There are no obstacles to this, so after the judge's signature, Kim will officially become a divorced woman and will regain her maiden name, abandoning part of her current surname — West. By the way, Kanye himself refused from her, as, in general, and from the name - he has recently asked to be called Ye (Ye).
It is expected that the custody and property issues of Kim and Kanye will be settled peacefully, since they have a prenuptial agreement in which all the details are spelled out. Both want joint custody of the children, the couple has four of them: eight-year-old North, six-year-old Saint, three-year-old Chicago and two-year-old Psalm.
All last year, Kim and Kanye tried to save their marriage and reconsidered their priorities, and after the breakup they were in no hurry to put an end to this story. Kanye has repeatedly publicly begged Kim to come back to him, repented of past mistakes and dedicated songs to her. Kim did not make public statements, but she was often seen with her ex-husband (and even in a wedding dress) - until, figuratively speaking, Pete Davidson came on stage. The 28-year-old resident of the Saturday Night Live sketch show, actor, screenwriter and ladies' man with an impressive list of star names (from Ariana Grande to Kate Beckinsale) is Kim's new boyfriend, and the couple no longer hides their relationship.
The news that Kim is going to formalize the divorce appeared the day after Kanye West once again publicly appealed to Kim with a request to return to him. This happened during a joint concert of Kanye and Drake in Los Angeles, where, performing the track Runaway, Kanye said the following:
I need you to run to me right now. It's about you, Kimberly.
It looks like Kim is really running — just not to Kanye, but from him.