Listening to Shakira and dancing: Prince William told about children's favorite songs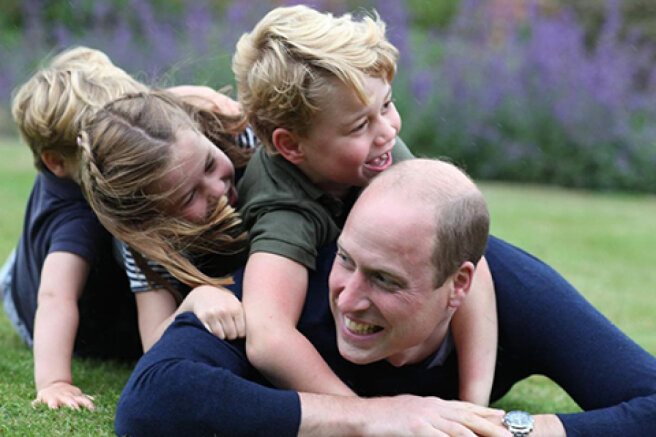 39-year-old Prince William told what kind of music his and Kate Middleton's children like to listen to - eight-year-old Prince George, six-year-old Princess Charlotte and three-year-old Prince Louis. It has been known for a long time that they have a great love for music, and now, in a special episode of the Apple Fitness+ series show, William told which compositions are among the main favorites of his children.
It turns out that now George and Charlotte adore Shakira's song Waka Waka. William admitted that they often quarrel in the morning over which song should sound. He has to solve their dispute himself.
I have to be fair and make a decision so that George chooses one day and Charlotte chooses the other. It's good that Louis remains neutral for now,
— he said.
William added that children not only listen to music, but also love to dance - especially to Shakira's famous song:
There's a lot of hip movement. Charlotte runs around the kitchen in her dresses and ballet costumes and makes us all join her improvisations. She just goes crazy when her younger brother follows her everywhere and tries to repeat after her.
It is not surprising that the composition Waka Waka is a favorite in the family of the Dukes of Cambridge. After all, this is the official song of the 2010 FIFA World Cup, and the whole family loves this sport. Prince William even admitted that, waking up, George performs the song "Three Lions" every morning — the official anthem of the England national football team.
The children of the dukes inherited their love of music and dancing from their late grandmother Princess Diana, who loved dancing and ballet very much.