Zendaya and Tom Holland presented the film "Spider-Man: No Way Home" in London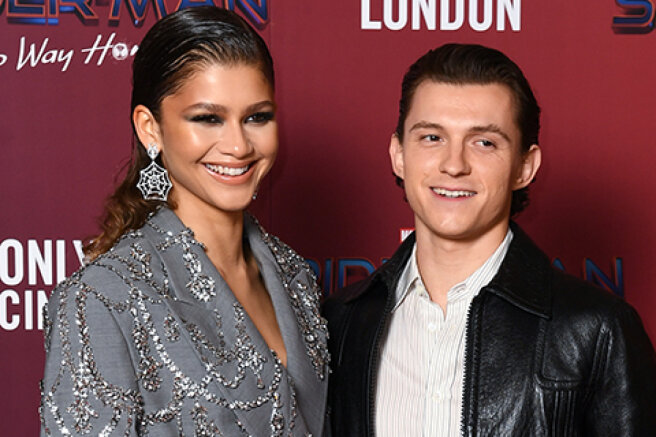 Yesterday, a photocall of the upcoming film "Spider-Man: No Way Home" took place in London, which is scheduled for release on December 15. The performers of the main roles took part in it - 25-year-old Zendaya and Tom Holland.
Photographers Zendaya and Tom, who are dating, posed together. The actors laughed a lot and looked happy.
For her release, Zendaya chose an Alexander McQueen outfit from the spring-summer 2022 collection: an oversized jacket decorated with crystals and stockings and shoes embroidered with stones. A spectacular addition to her image were earrings in the form of a spider web.
The couple's romance was confirmed this summer — the lovers were filmed kissing. Before that, they had been friends for several years and said that there had never been a romantic relationship between them. Last month, Holland commented for the first time on his romance with Zendaya, saying that they really lack privacy.
One of the main drawbacks of our fame is that we can no longer control privacy. And what happens between two people who love each other very much becomes public,
- he said in an interview with GQ.
However, some in the couple's romance do not believe in it to this day and believe that this is nothing more than a PR move to attract attention to the release of a new film with their participation.