Off-duty: Jennifer Lopez and Ben Affleck took the kids to the movies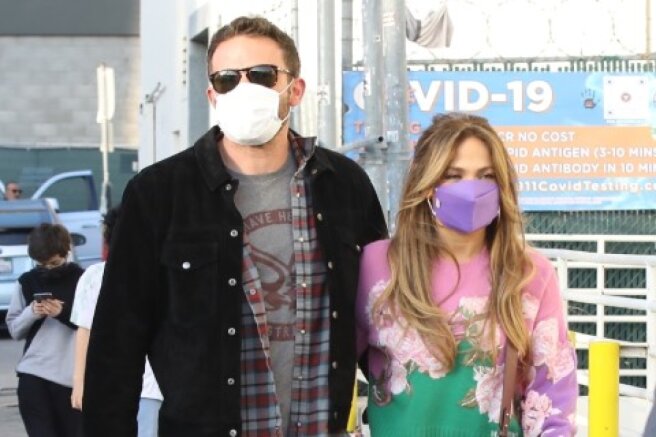 Paparazzi continue to follow on the heels of Jennifer Lopez and Ben Affleck. On Saturday, for example, the couple was spotted outside the Regency Theatre in Los Angeles. The stars came to see Paul Thomas Anderson's new drama "Licorice Pizza" with their children: Ben with 12-year-old daughter Serafina and 9-year-old son Samuel, and Jennifer with 13-year-old Max and Emmy.
For a trip to the cinema, the whole company chose the most comfortable clothes. J.Lo matched her ripped jeans with a cropped sweater and Timberlands. And - in the spirit of modern "covid trends" - I put on a protective mask to match the sweater.