Again without Princess Charlene: Prince Albert II with his children at the opening of the Christmas market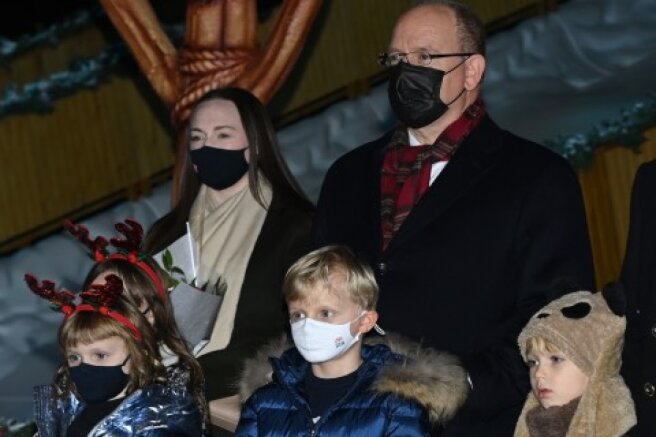 Prince Albert II of Monaco and his children, 6-year-old Jacques and Gabriella, attended the opening of the Christmas village in Monte Carlo. This is the third consecutive public appearance of the Prince and the children without Princess Charlene, who is in the clinic. According to official information, the reason for this is physical and psychological exhaustion. Albert II and the twins were accompanied by the Prince's sister Princess Caroline and her son Pierre Casiraghi with his wife Beatrice and sons. Princess Charlene's relatives were also present at the opening of the park — her brother's wife Roisin Galvin Wittstock and her children.
Recall that Charlene was also absent from the recent celebrations in honor of the National Day of Monaco. The fact that the princess was in the clinic was announced last month. This happened shortly after Charlene's return from South Africa, where she spent about 10 months suffering from complications after suffering from an ENT infection.
As previously reported, the Princess underwent several operations, because of which she could not return to Monaco for a long time. According to one of the informed sources, the wife of Albert II had not been able to eat properly for more than six months due to illness and operations, and therefore "lost almost half of her weight." This was also noticeable in the few photographs of the Princess taken after her return to her family.